UNSW Alumni Park
University of New South Wales
Kensington Campus, Randwick, NSW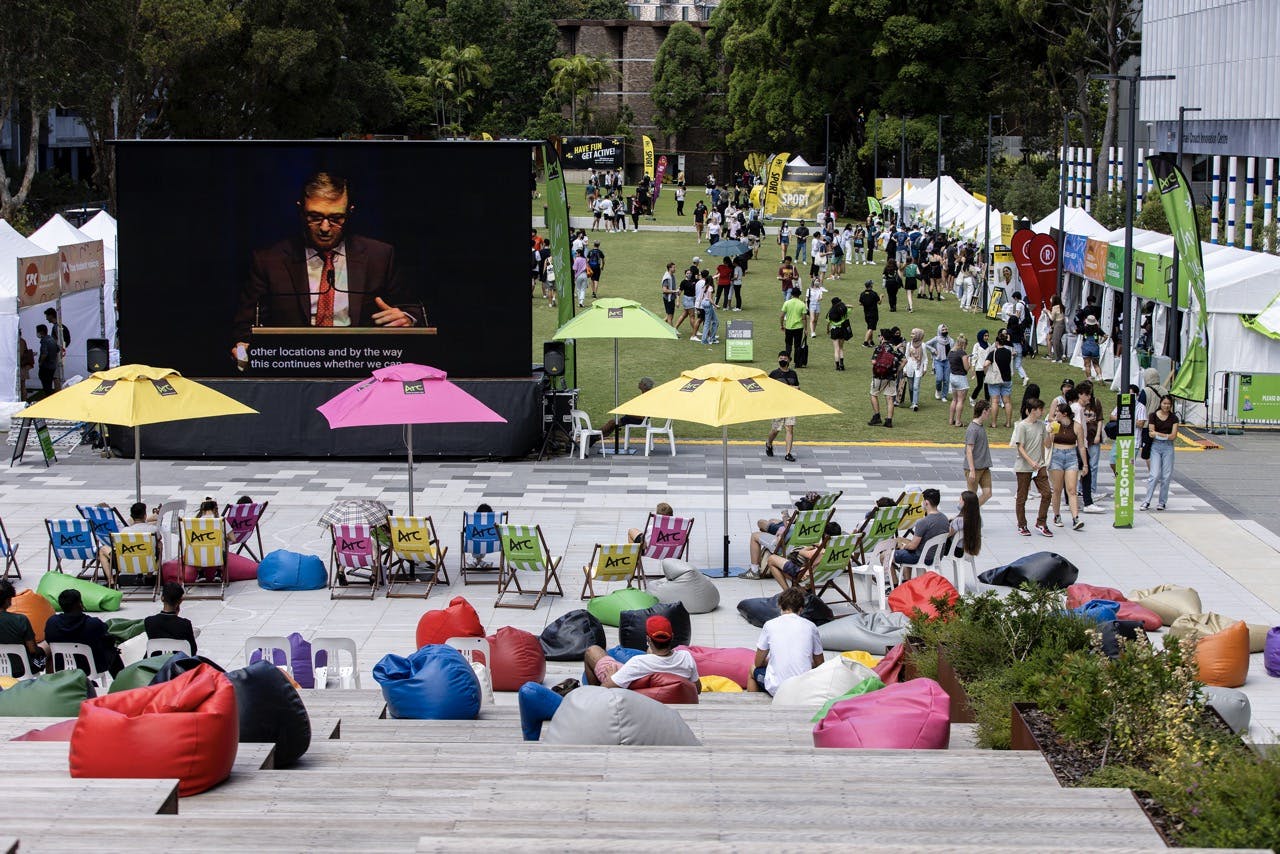 Outdoor seating and theatre/cinema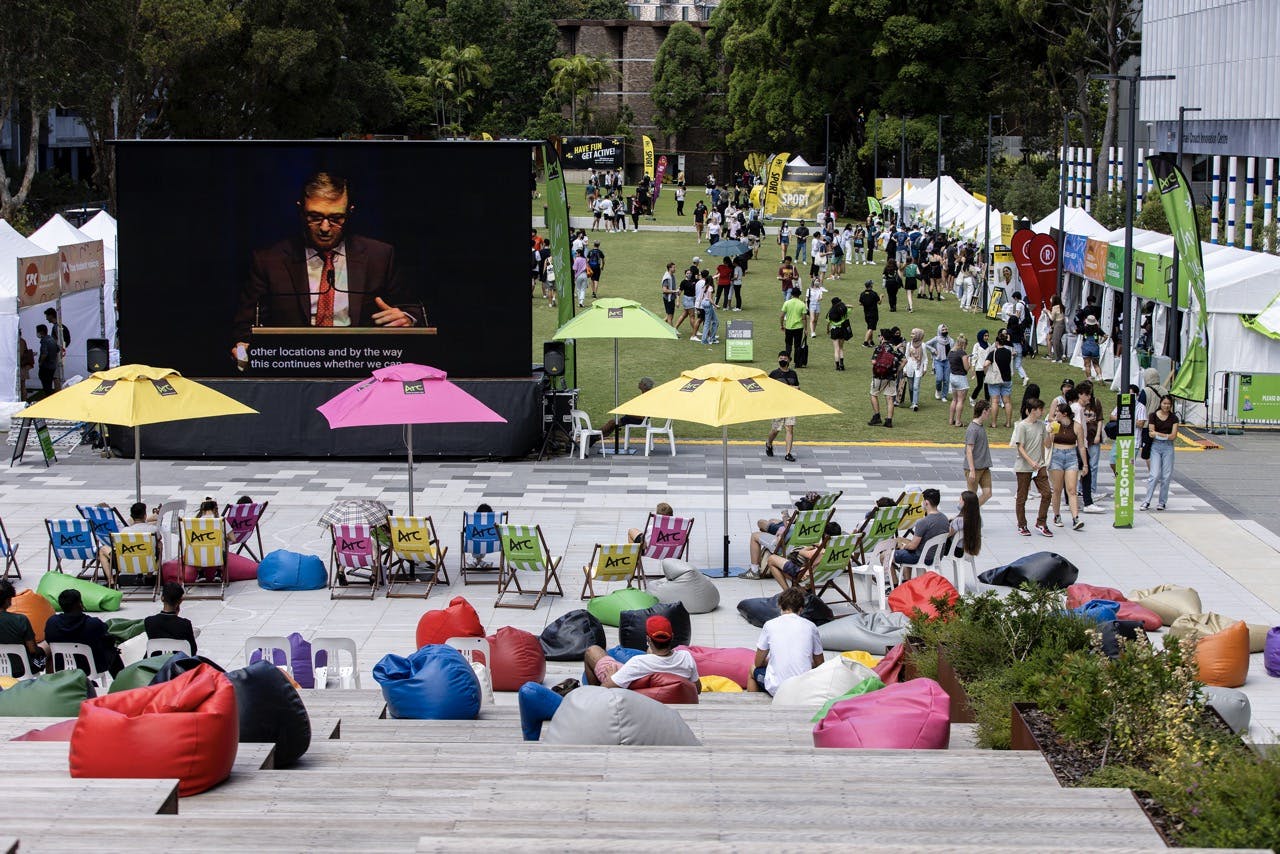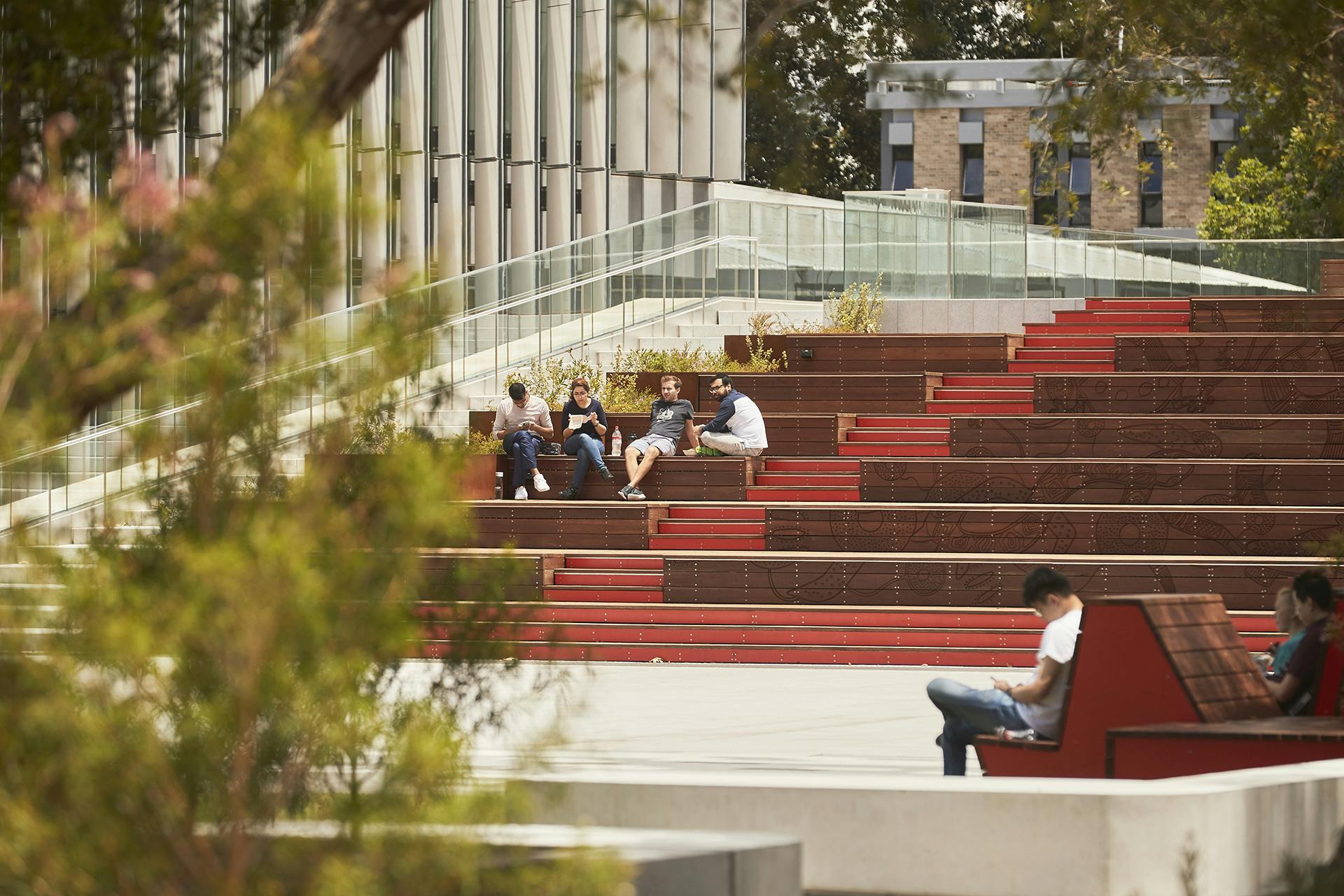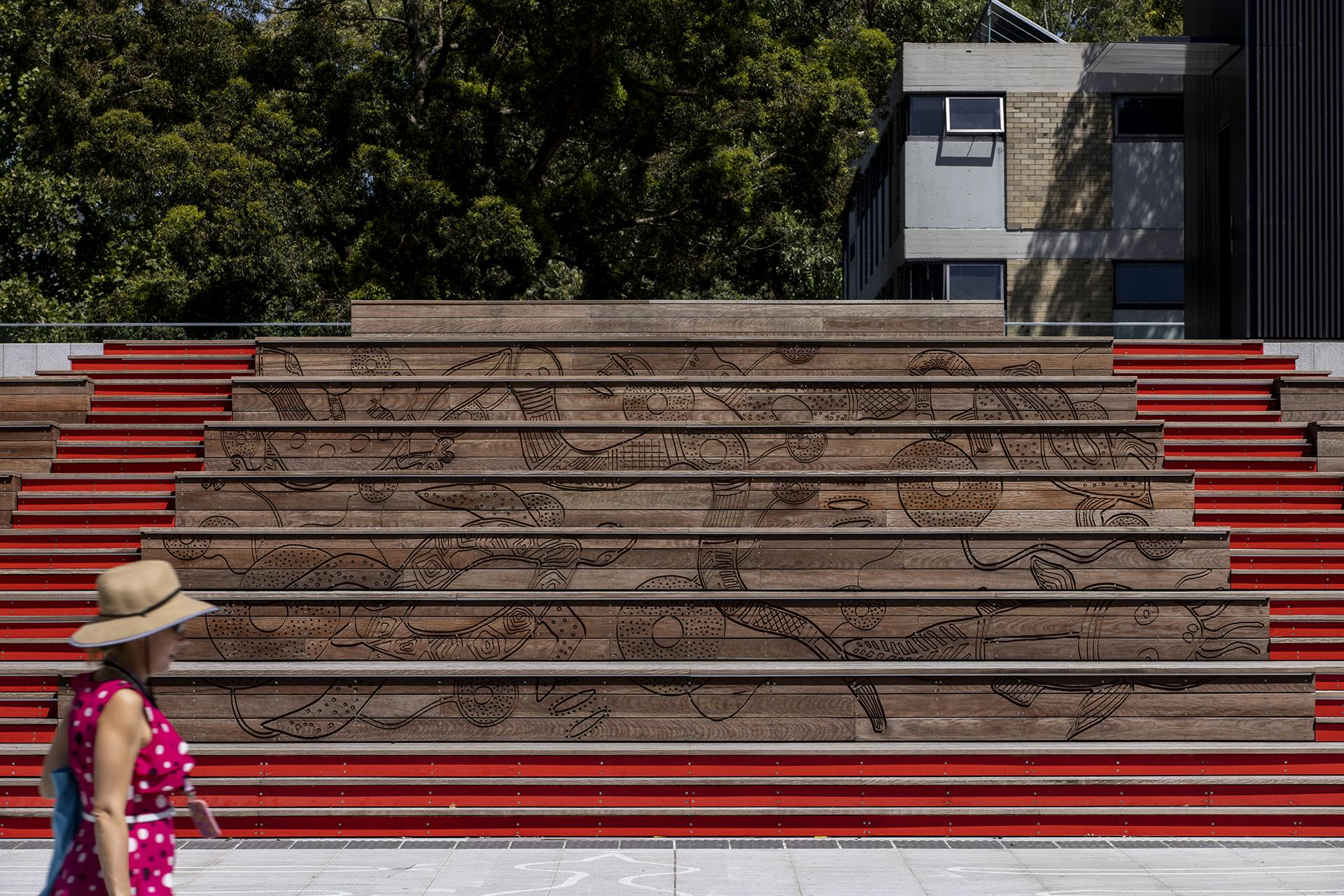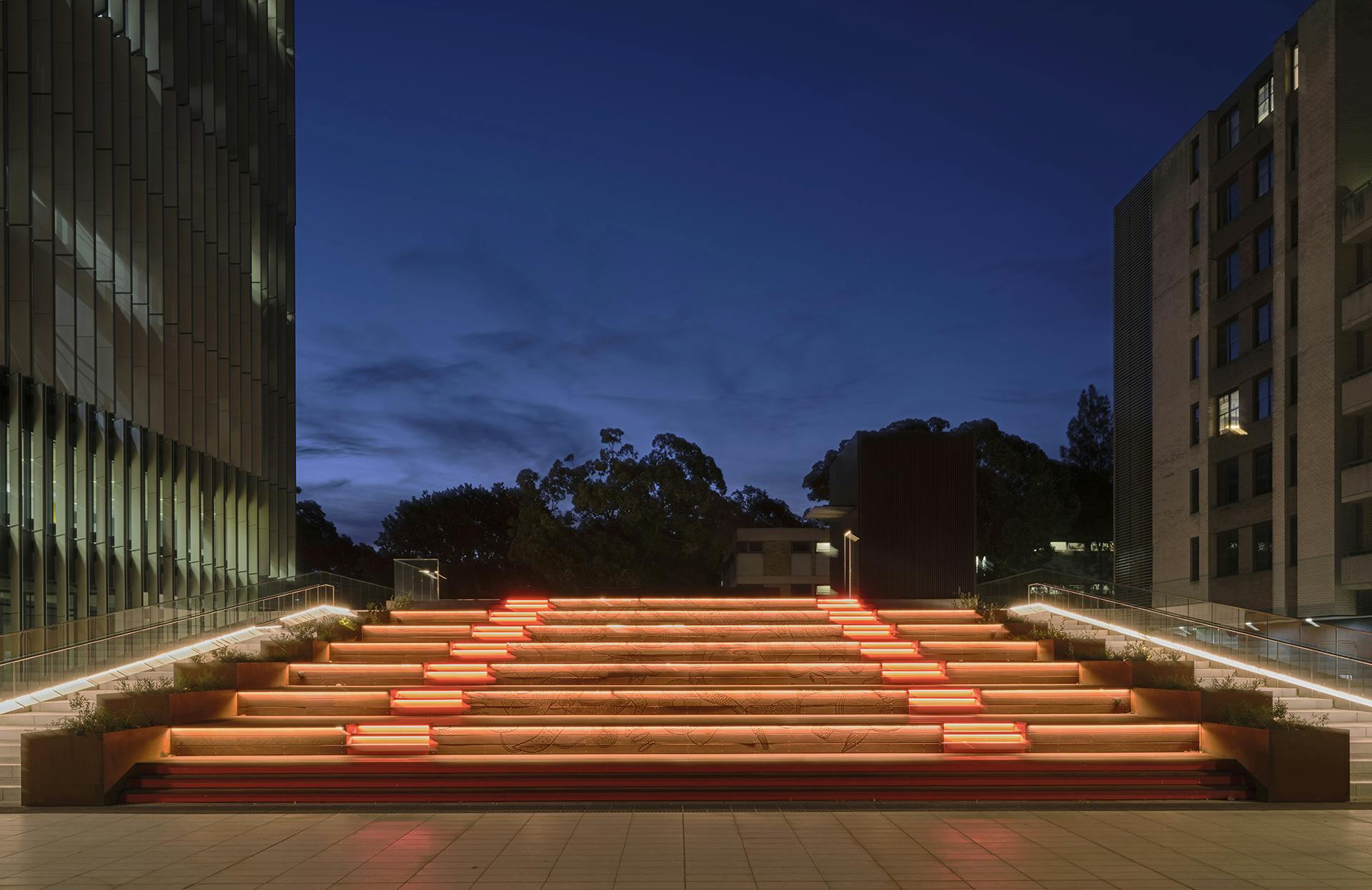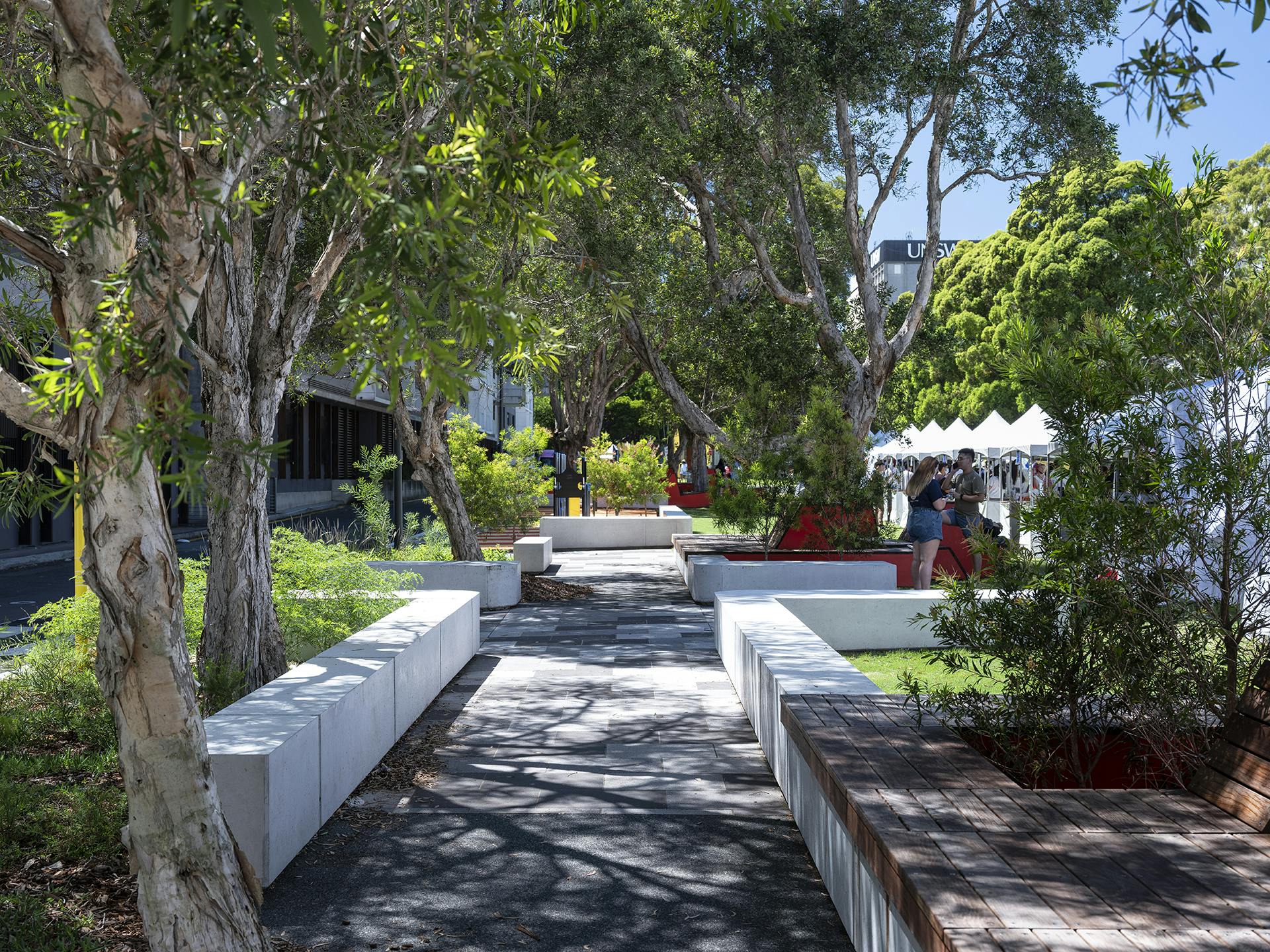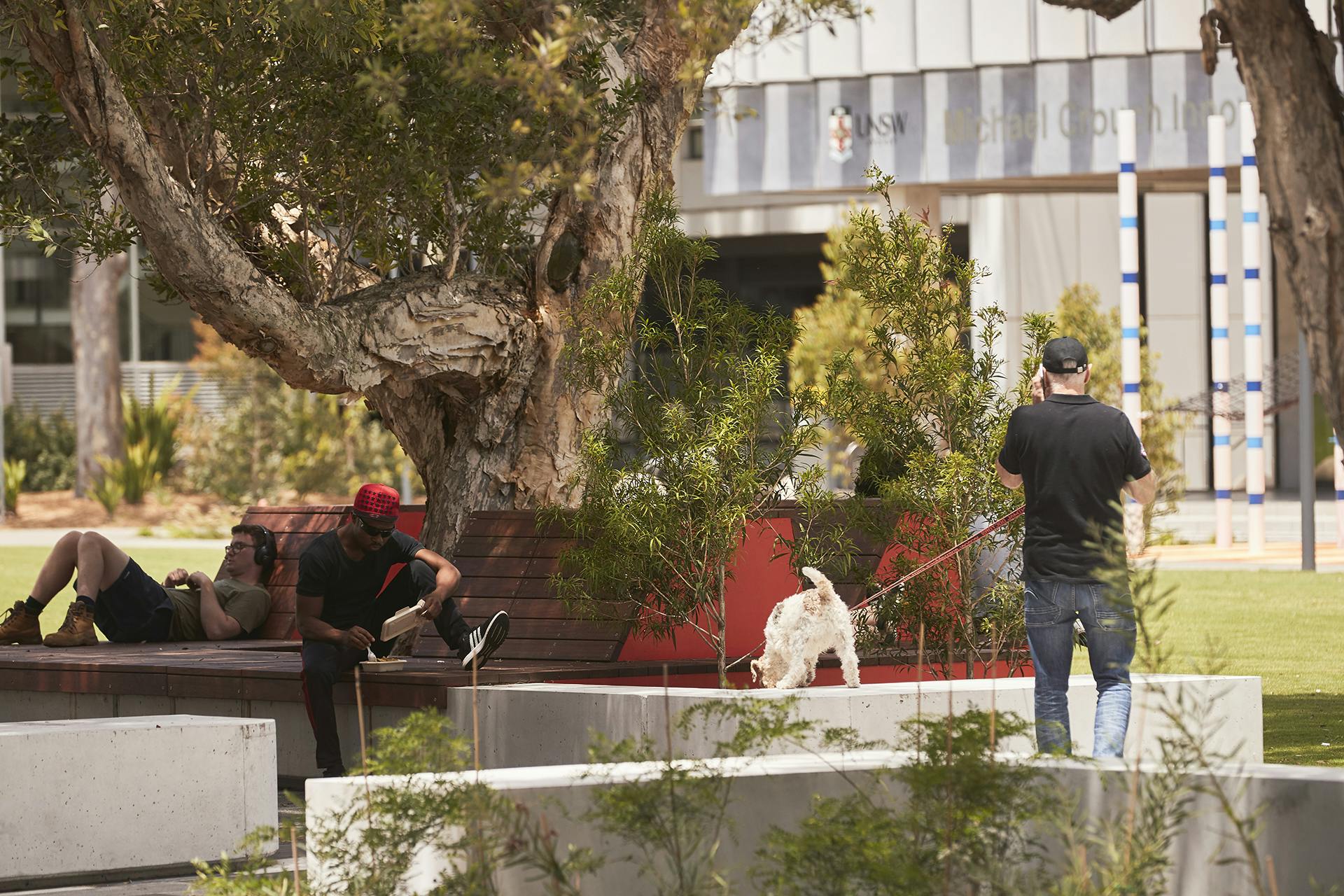 Partners
McGregor Westlake Architecture (MWA)
Awards
2022 AILA National Health and Education Landscape Award of Excellence
2022 AILA NSW Health and Education Landscape Award
Spackman Mossop Michaels were commissioned by UNSW to prepare an Urban Design and Landscape Concept as well as Tender Documentation for the upgrade of Alumni Park. 
Alumni Park is the largest open space in the northern area of the Residential and Wellness Precinct, part of the lower UNSW Sydney Kensington Campus. It is also a core precinct on the 'Cultural Spine' of the Campus. The vision for Alumni Park has been developed in context with the University's broader strategic vision for the Kensington Campus: University City | Connecting Communities | Learning Landscapes.
The Park has been activated by creating a variety of spaces to provide the capacity to draw people into the site, such as outdoor theatre/cinema, temporary markets, music, performances, celebrations, events, outdoor learning and informal exercise and sport and quiet reflection. 
Originally an ancient dune system, the site has deep aquifers running beneath. Handling of water was a priority for the campus stormwater and flood management system. The design exploits the sandy soil profile and all surface water is kept on the site to be discharged back to the aquifer. Re-introducing the critically endangered Eastern Suburbs Banksia Scrub (ESBS) was also a major design element. Selected species such as Banksia serrata, Baeckea imbricata, Dichelachne crinita, Dillwynia retorta and Pimilea linifolia, among others, have been grown and supplied by 100% owned and operated First Nation nursery Indigigrow, who advised, curated and propagated the planting for the park. 
Along the north edge side of the park, existing paperbark trees provided generous shade and screening from the surrounding buildings. These trees along with newly planted paperbarks create a cool microclimate for the area whilst recalling the historic swamps that were once here. Elevated timber platforms have been installed to protect the tree roots and offer an informal seating area in the shade. 
Indigenous artwork and engravings are featured in the overall design and have been produced collaboratively by Uncle Greg Simms (Gadigal/Dharug), with guidance by Aunty Marjorie Dixon (Bidjigal) and Uncle Assen Timbery (Bidjigal) and interpretations by Danièle Hromek (Budawang/Yuin) and Samantha Rich (Wiradjuri), Wonder See Discover. The Park also celebrates the success of UNSW Alumni incorporating bronze plaques into the central spine called Alumni Walk. 
The objective of this expanded and revitalised park is not only to create an attractive and iconic place but also contribute to the UNSW public health and wellbeing by providing a public realm where the community will interact, socialise and recharge.