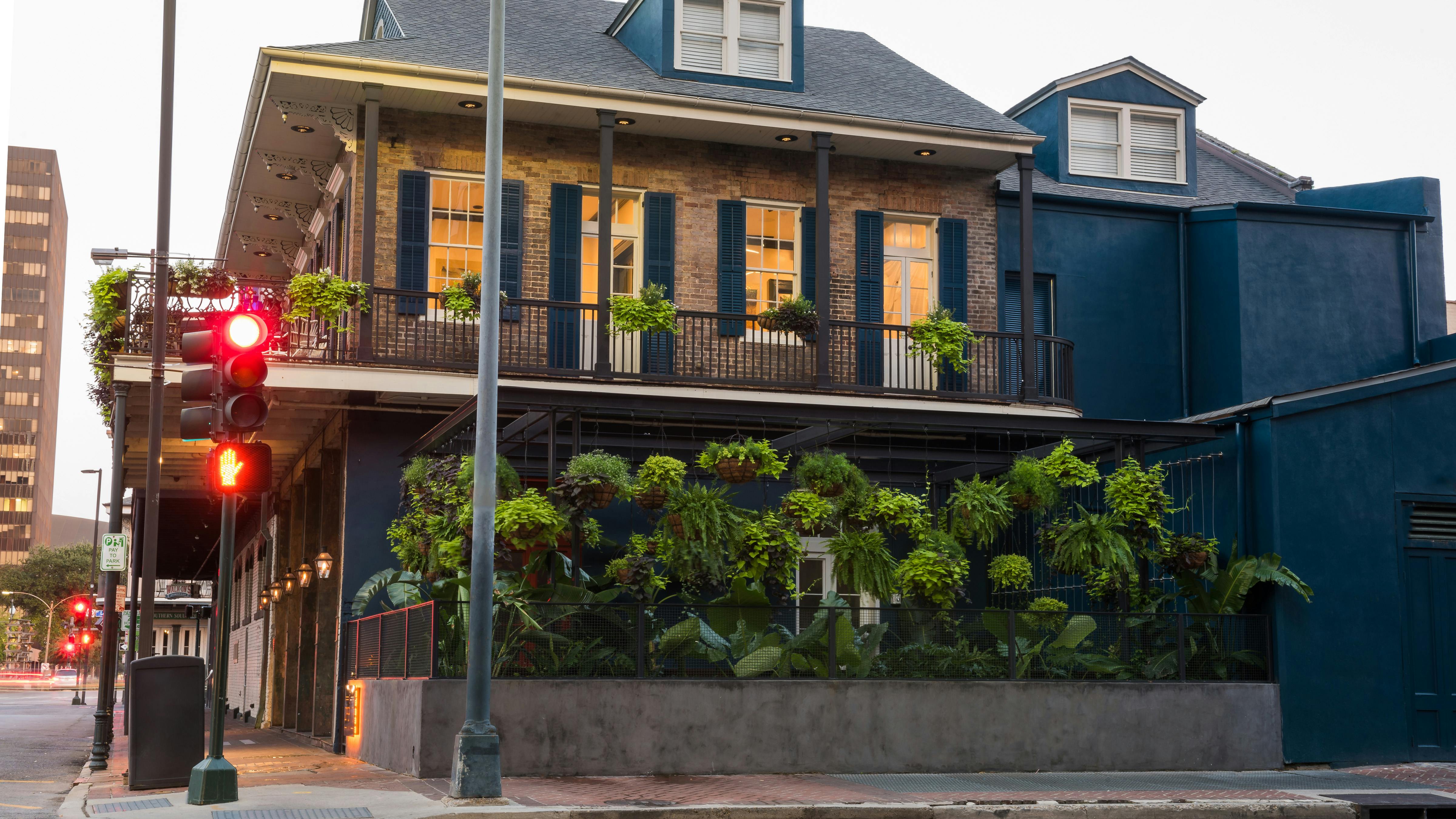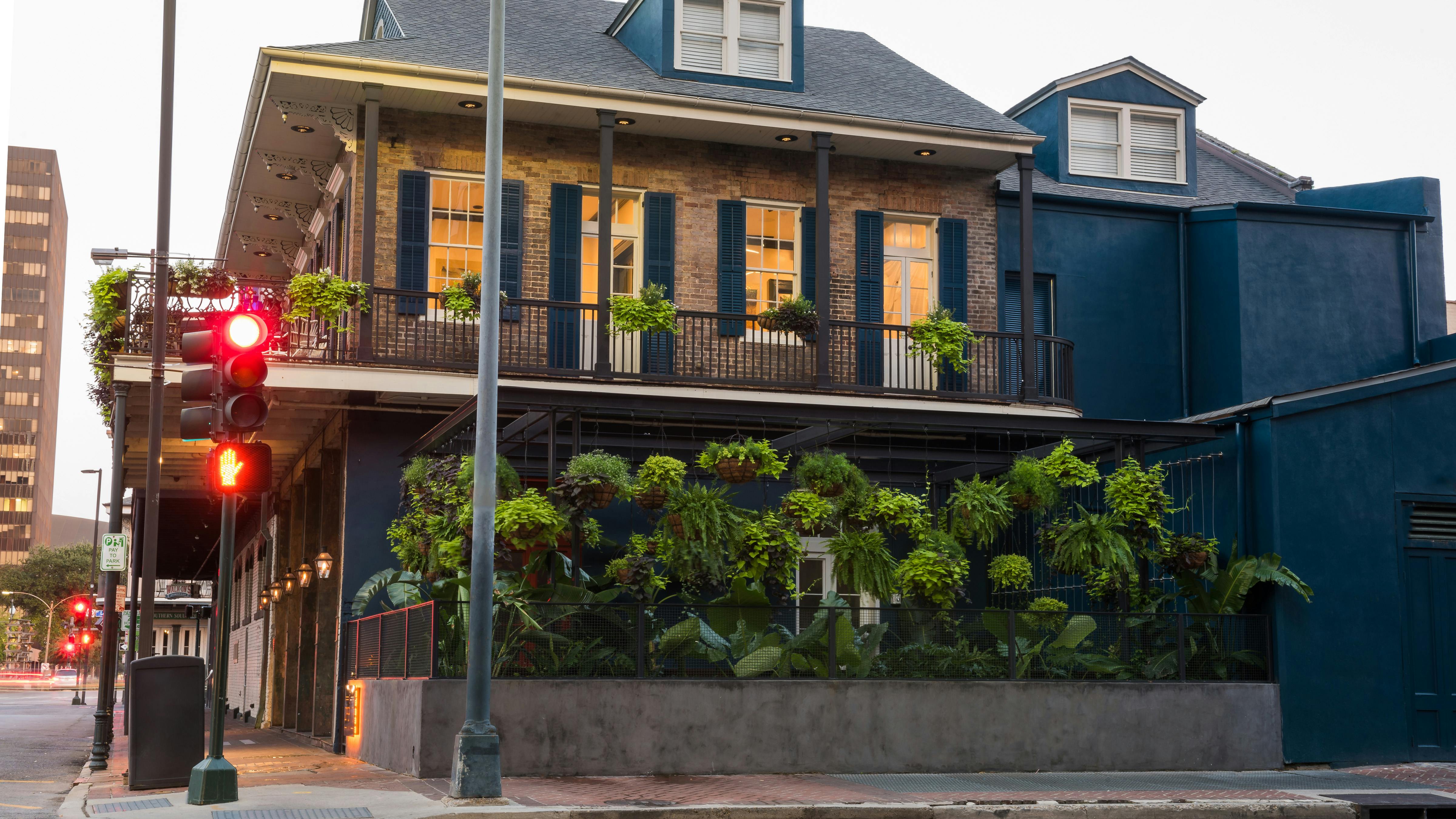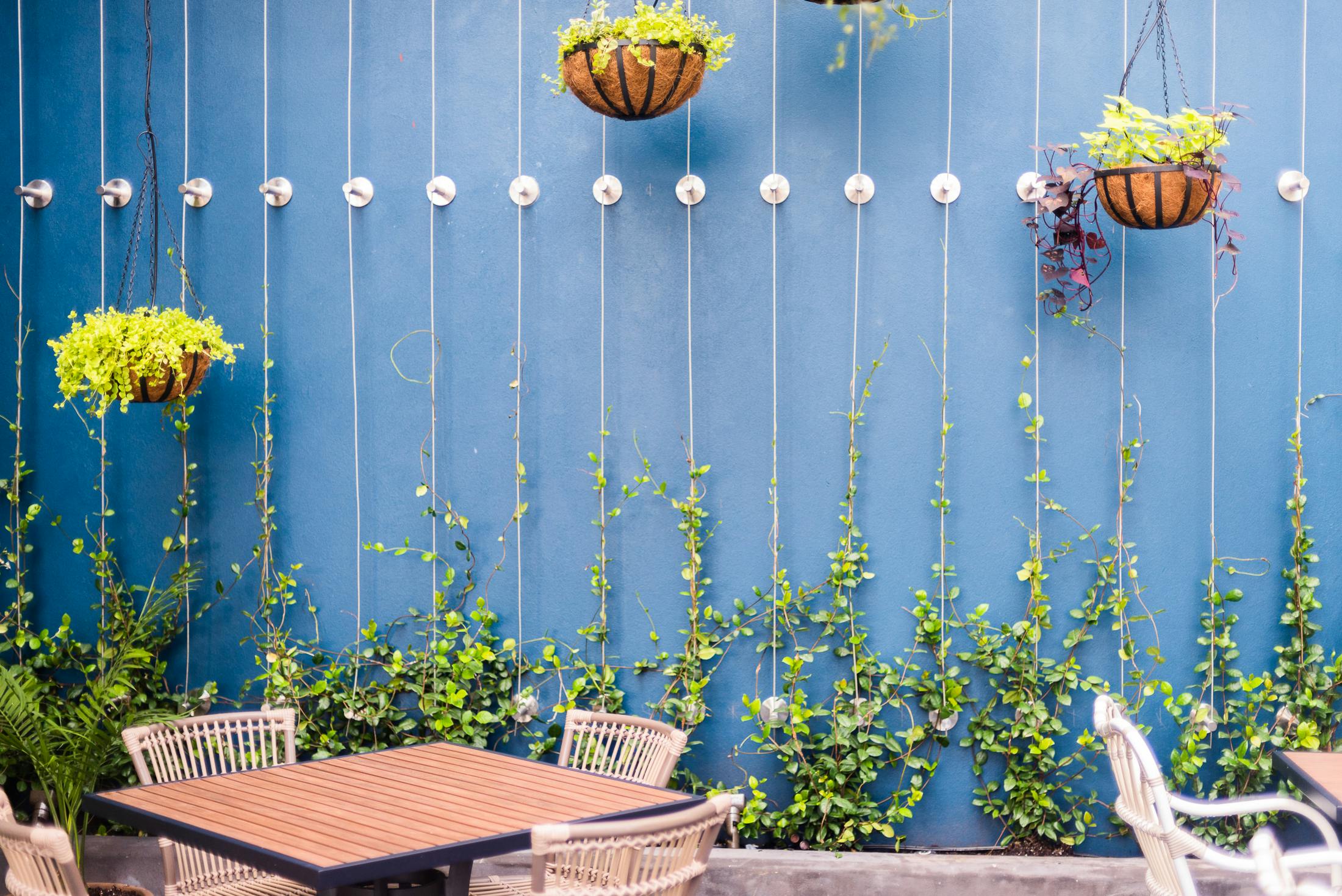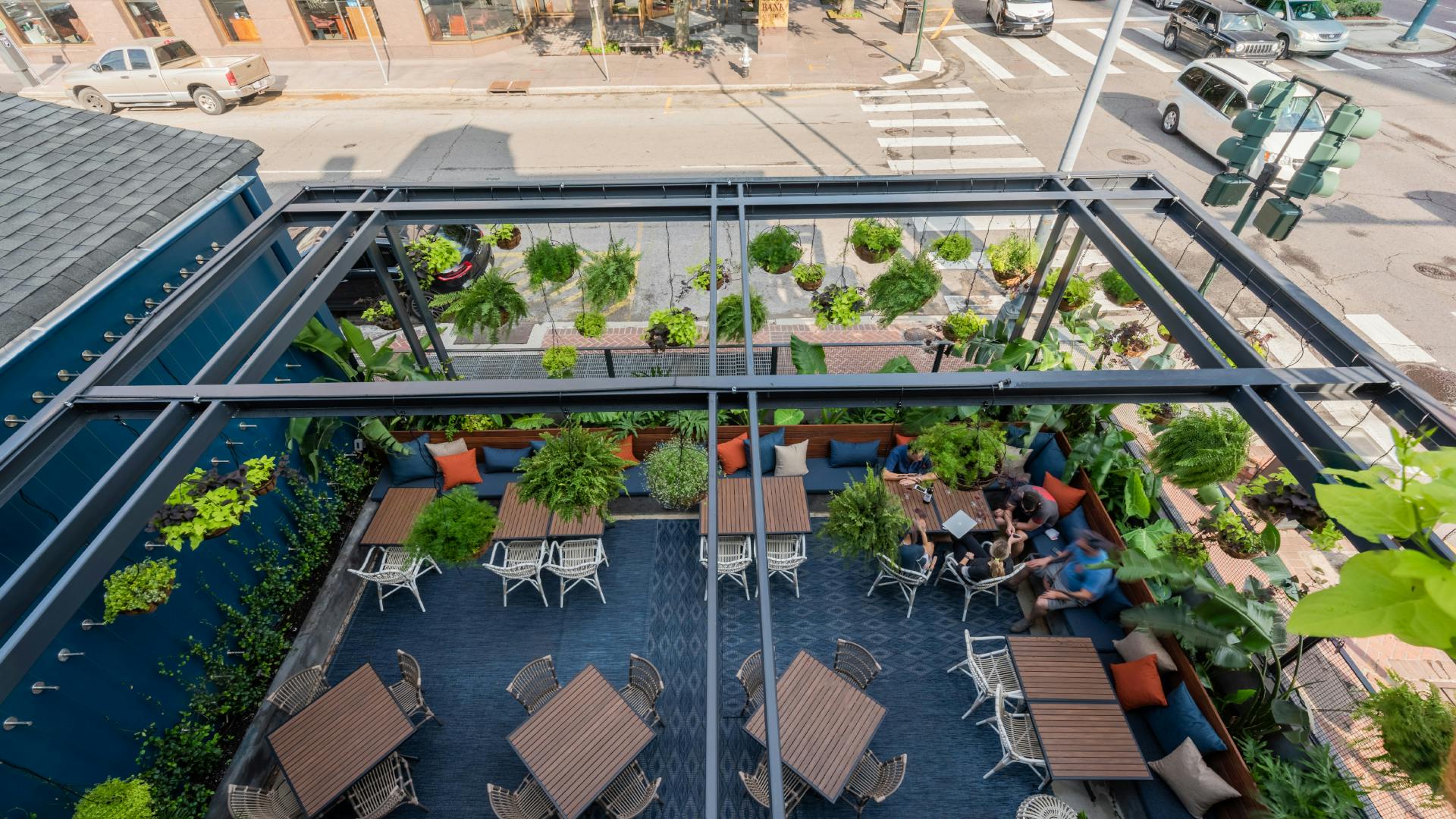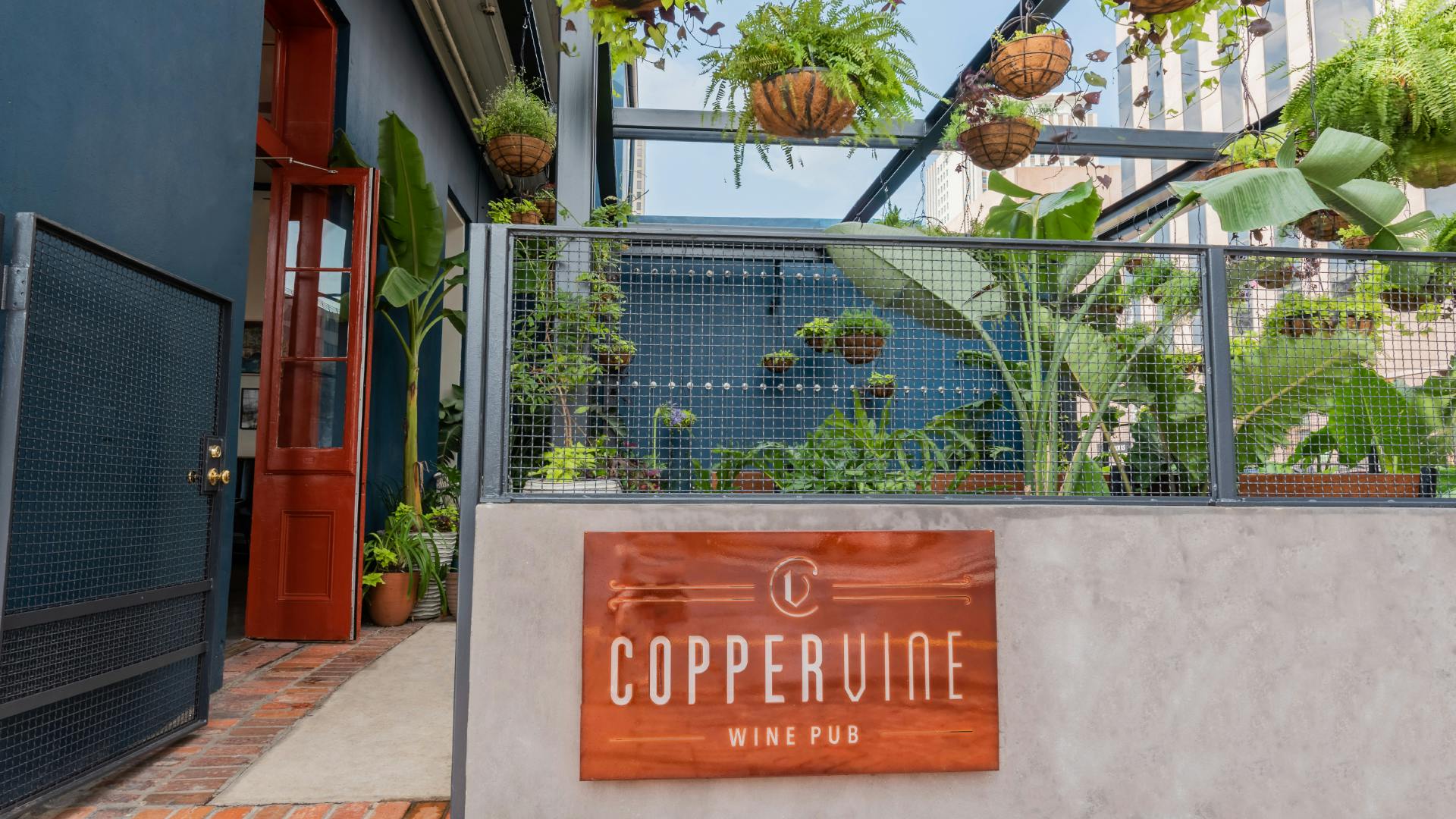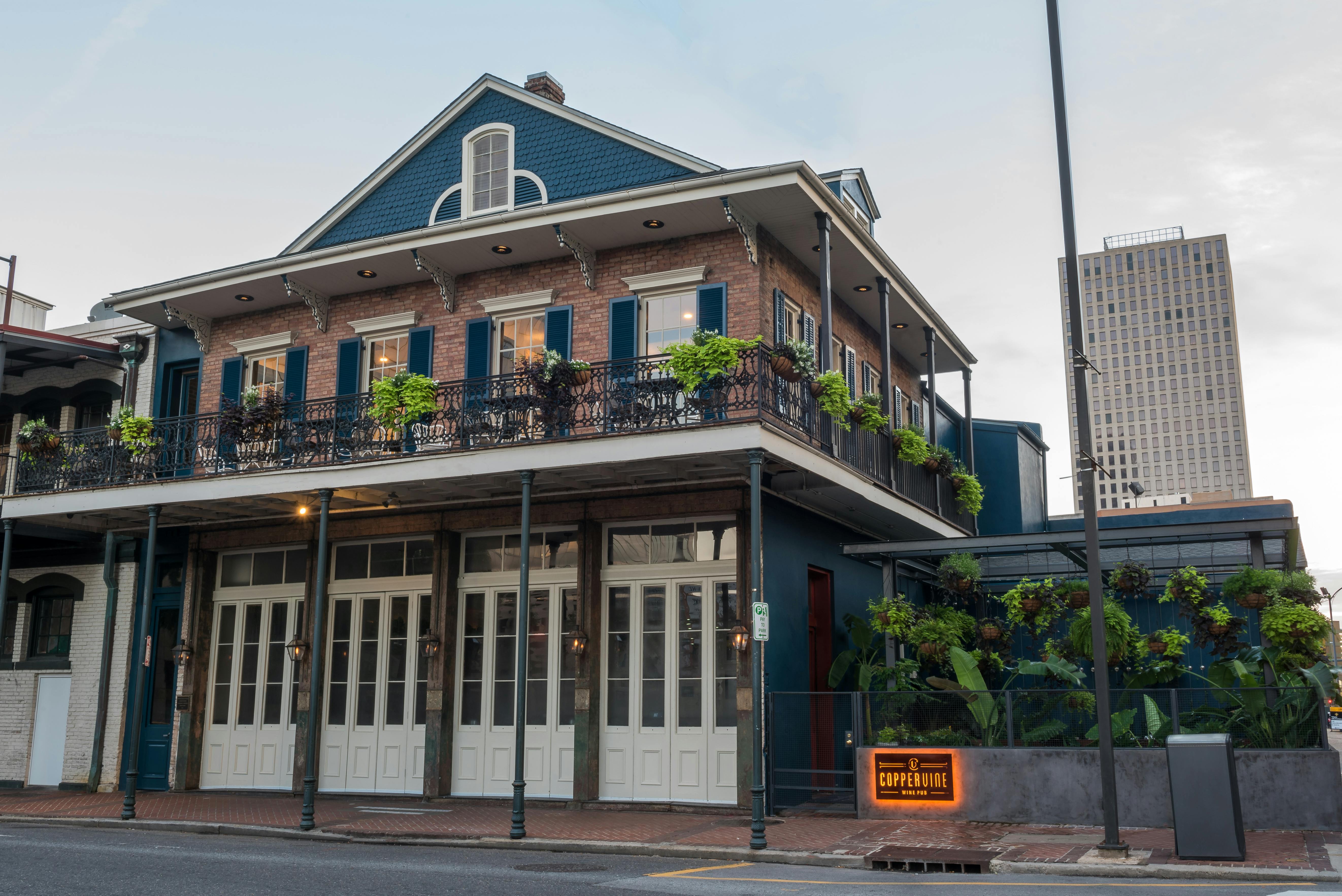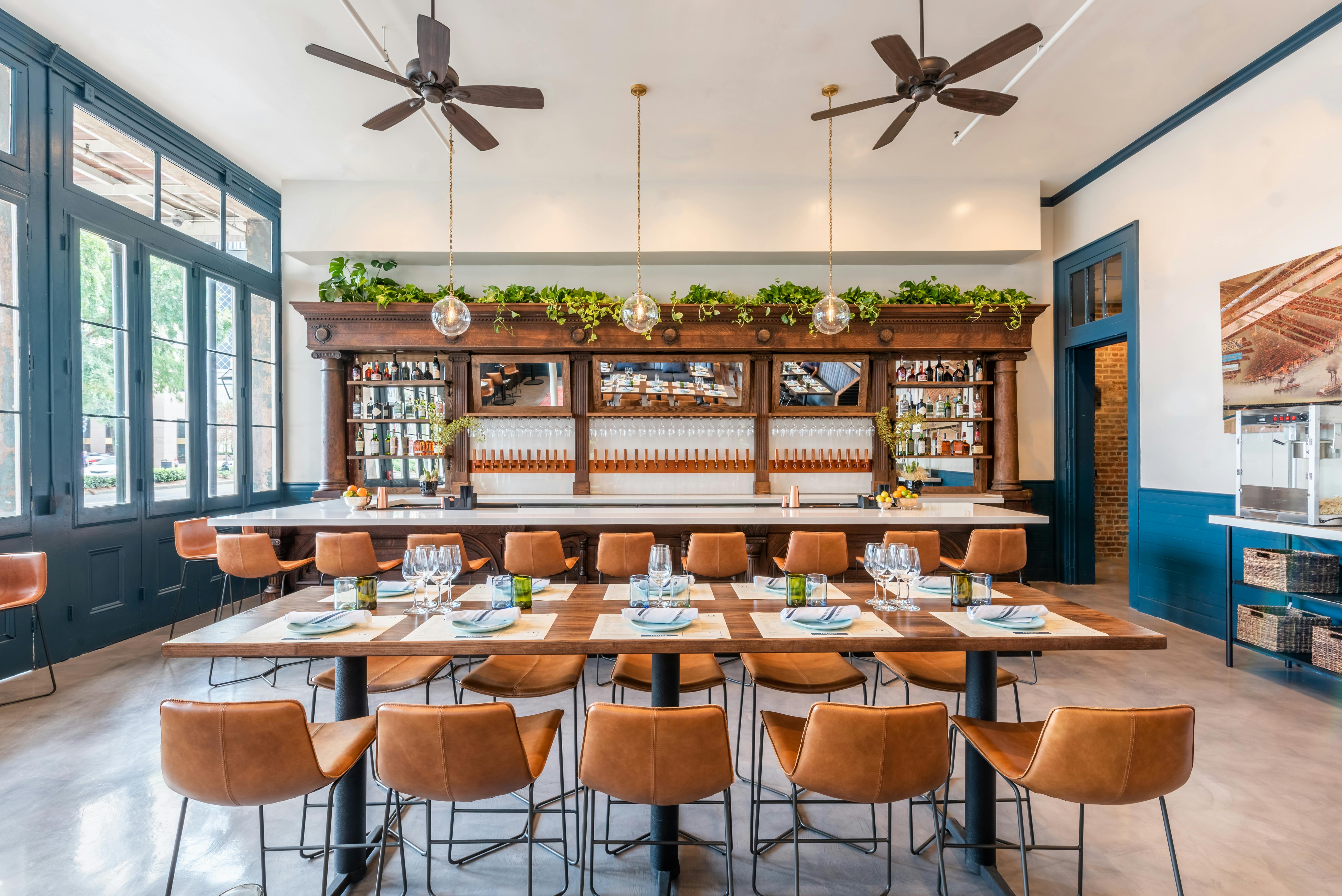 Awards
2019 AIA New Orleans Industry Award for Landscape Design
Copper Vine, a new wine pub, opened its doors inside the historic building that once housed Maylie's, one of New Orleans' longest-running restaurants, which occupied the space from 1876 to 1986 and landed an individual listing on the National Register of Historic Places and landmark status from the Historic District Landmarks Commission. The current building was built in 1894 as an expansion to the original space. The original Maylie's building fell victim to the city's widening of O'Keefe Street in 1959, but the restaurant continued to operate out of the building until closing its doors after 110 years of service.
Copper Vine pays homage to Maylie's with an atmosphere that harkens back to old New Orleans. The wine pub's look begins with a strong statement in the form of a contemporary 30-seat corner patio with a lush array of hanging plants and wisteria, a notable feature of Maylie's, recalling the profuse vines that once graced the front of the building. The building's exterior proudly shows off its late Victorian architecture, with a cast iron balcony where hanging vines have also been planted.
The courtyard is shaded by a canopy of lush tropical plants while overhead steel beams hint at enclosure without sealing off the space of the only outdoor patio seating on Poydras. Hanging ivy, ferns, and vines create an intimate feeling and off er respite from the hustle and bustle of the Central Business District. The patio creates an organic atmosphere that is in conversation with the concrete surrounds.