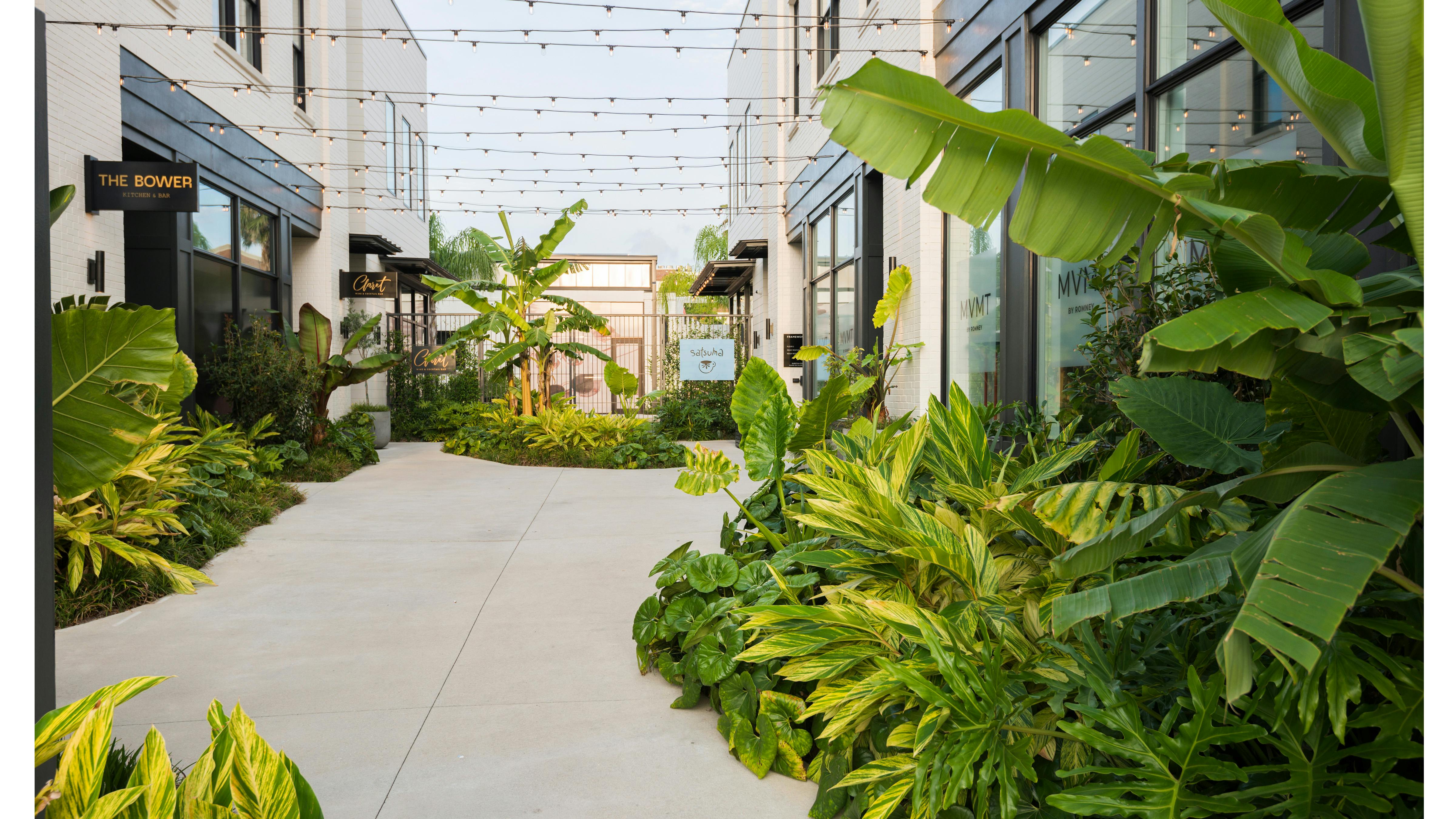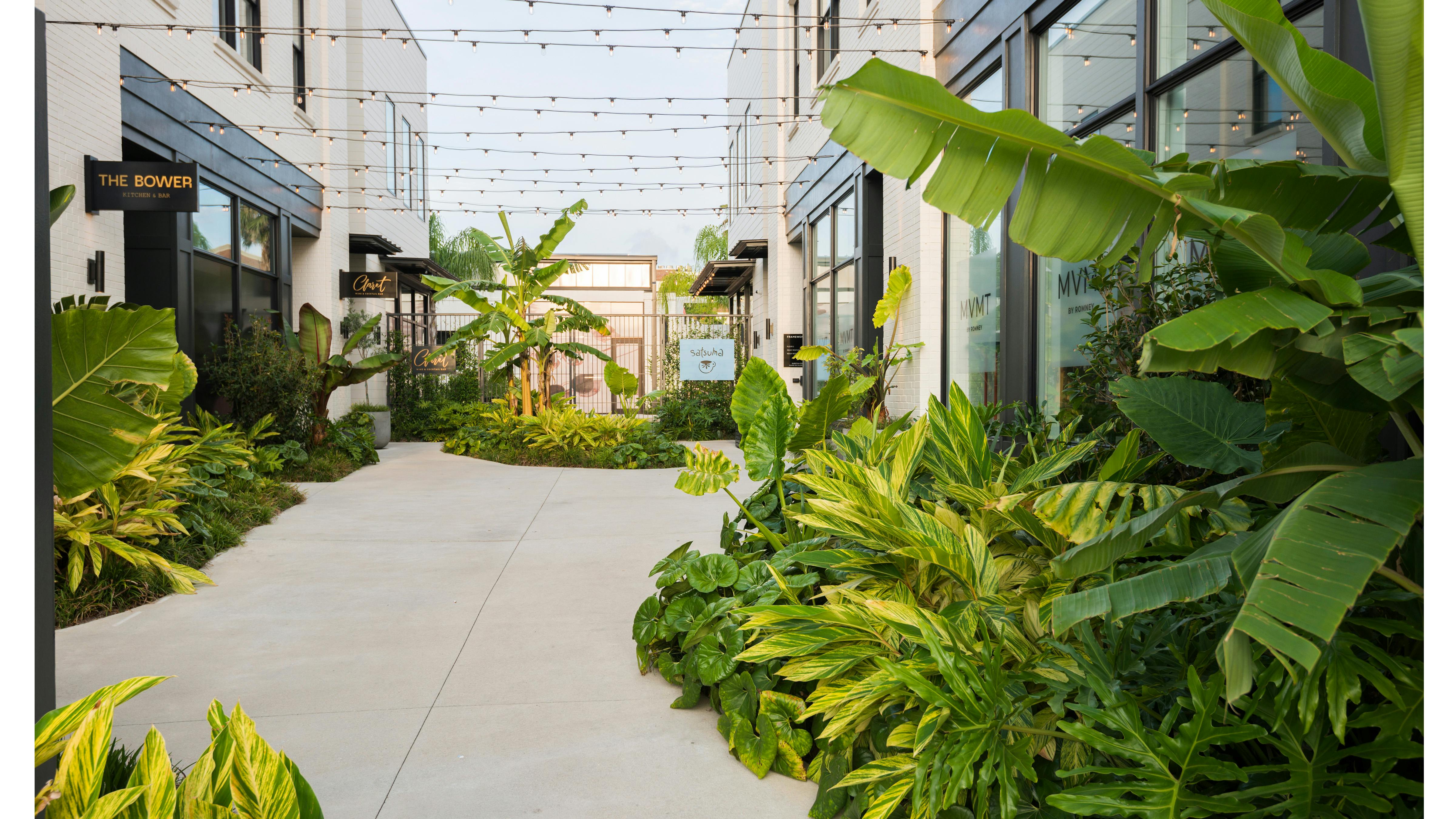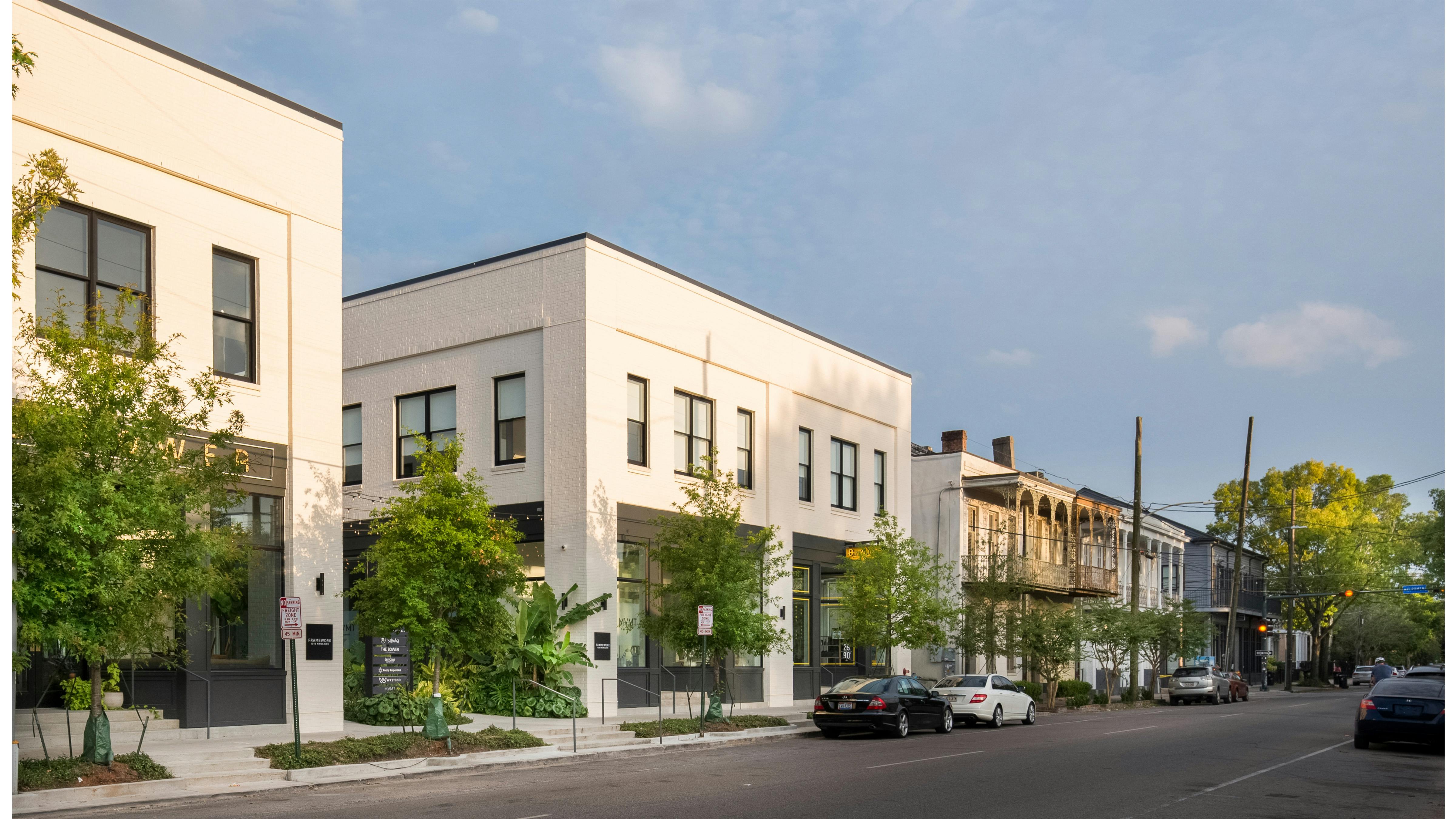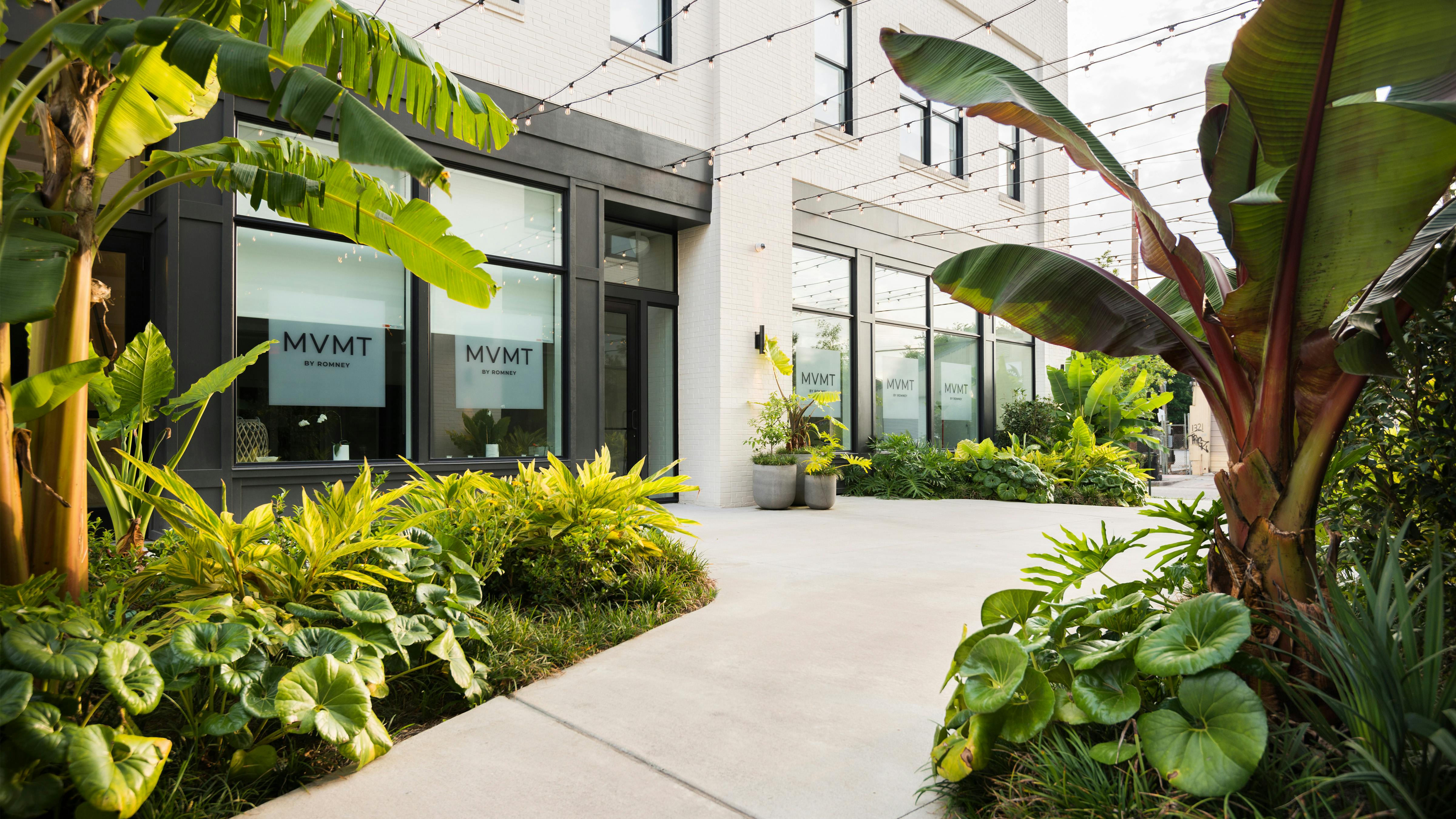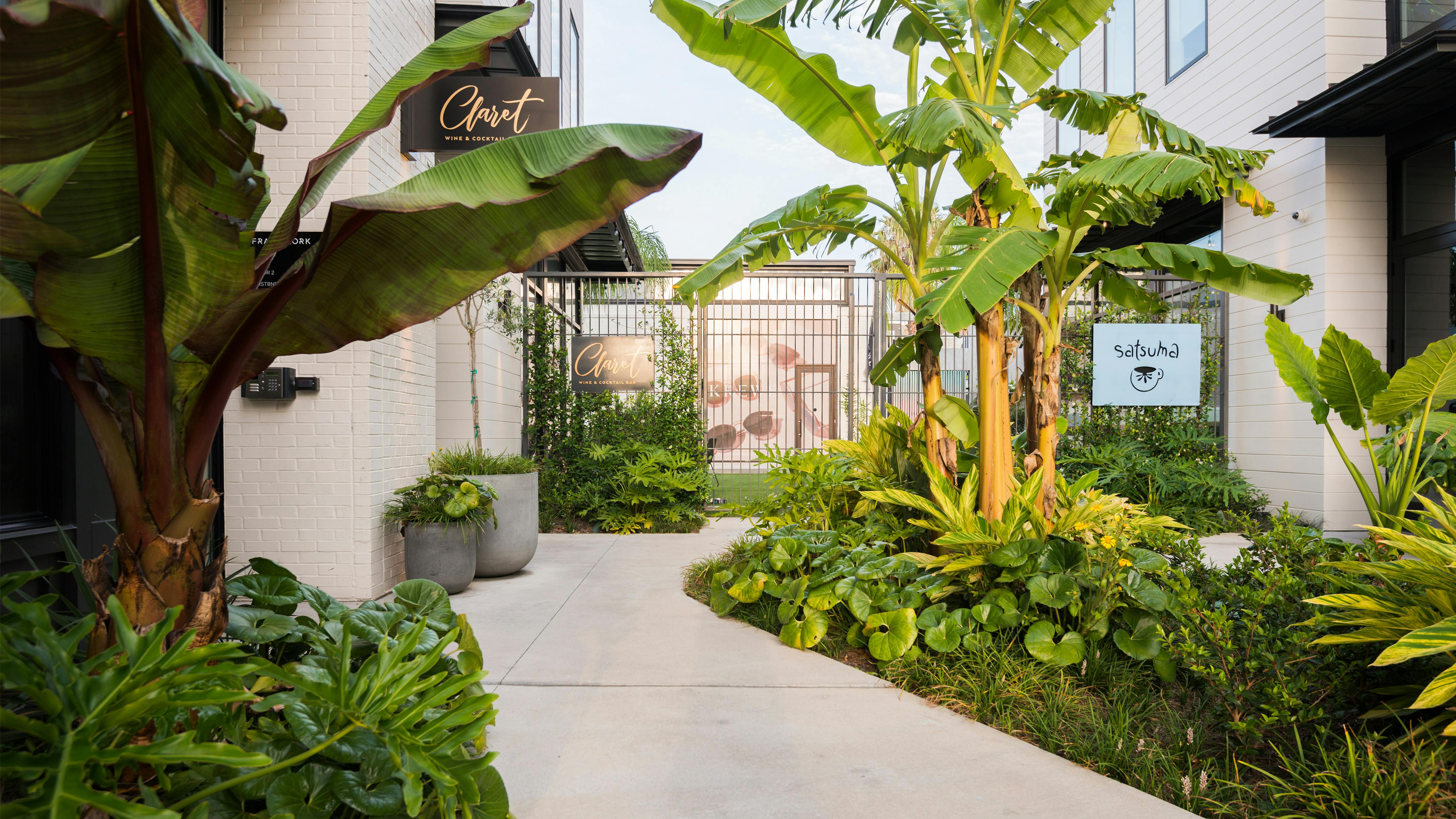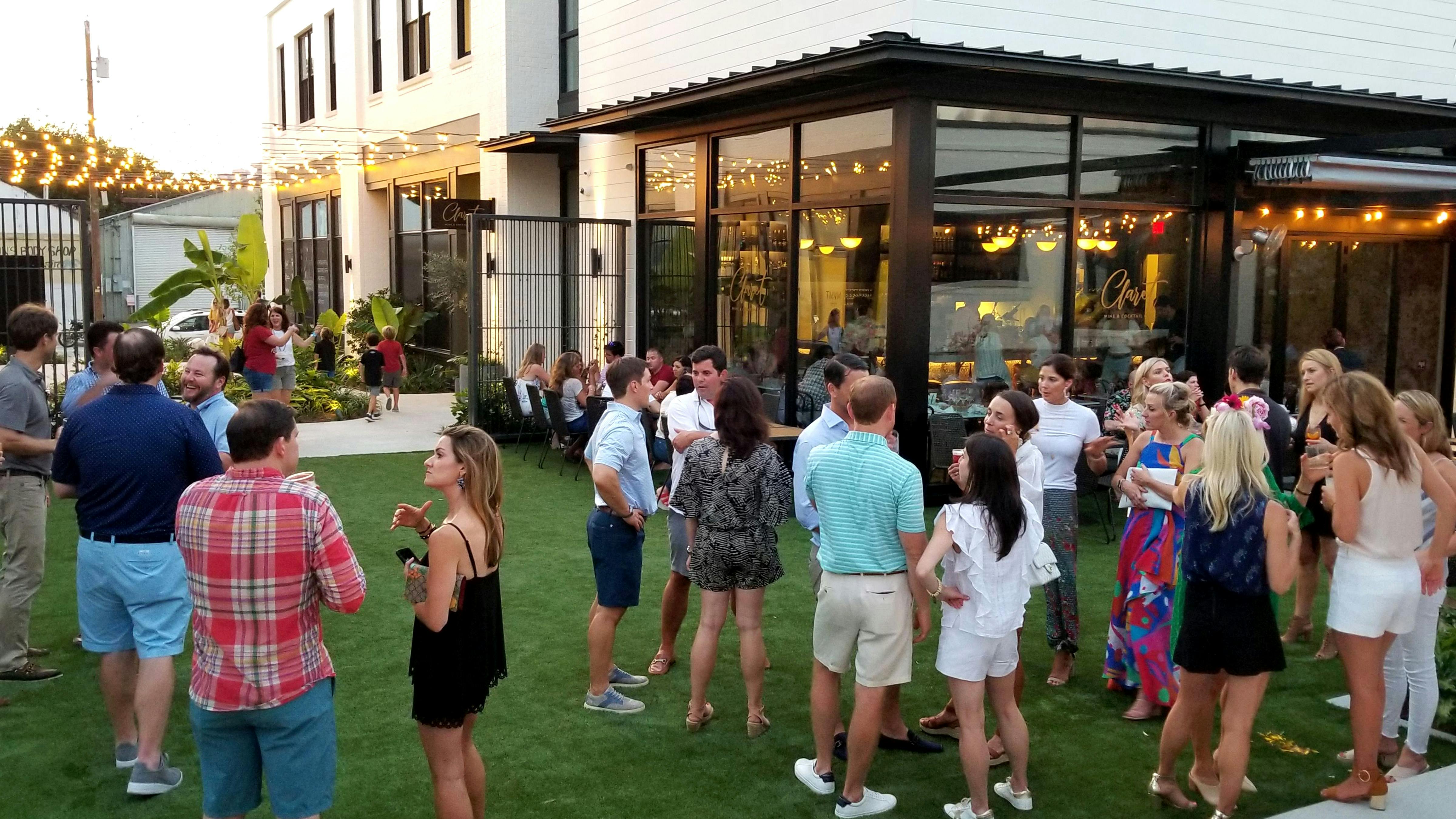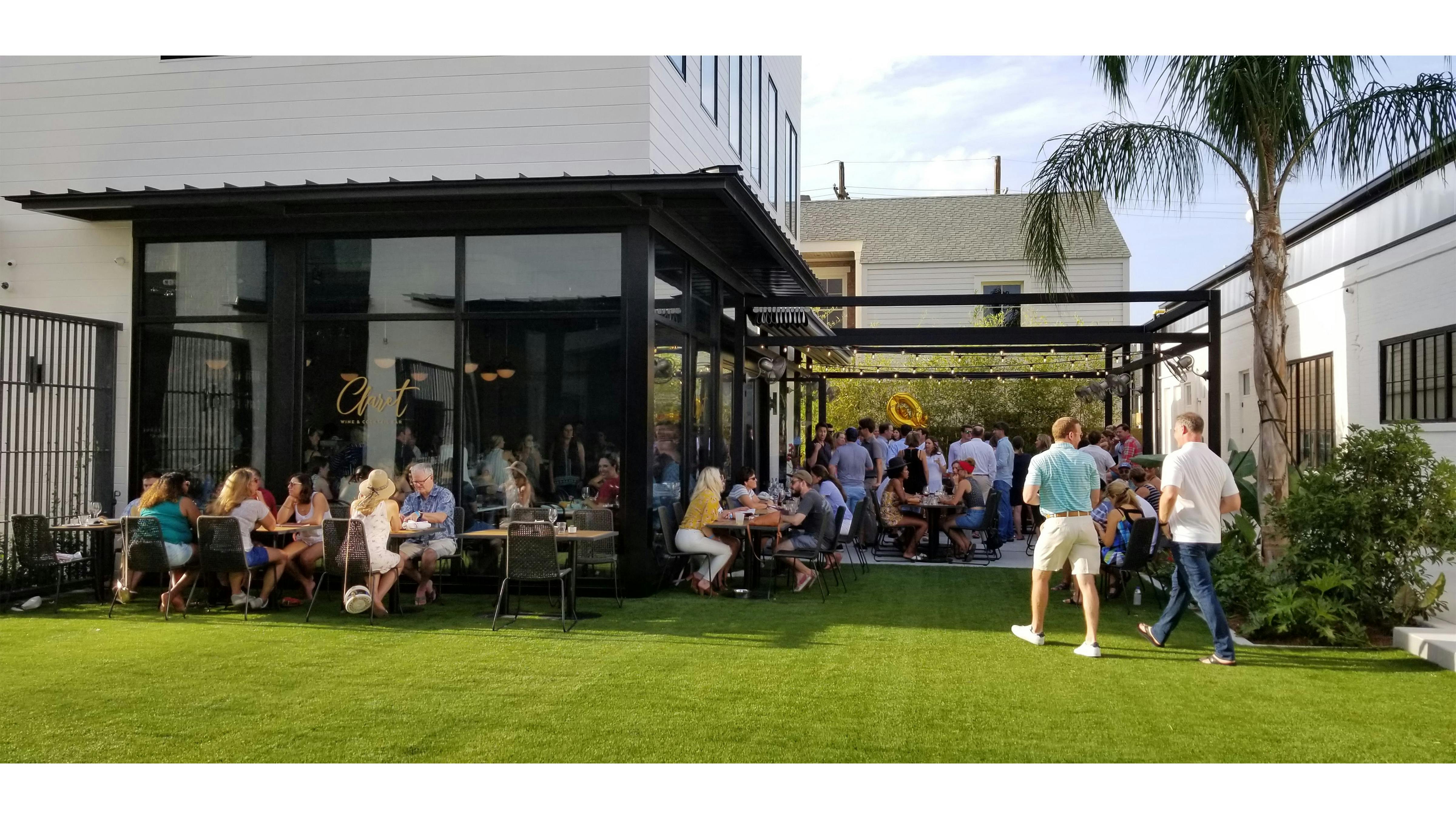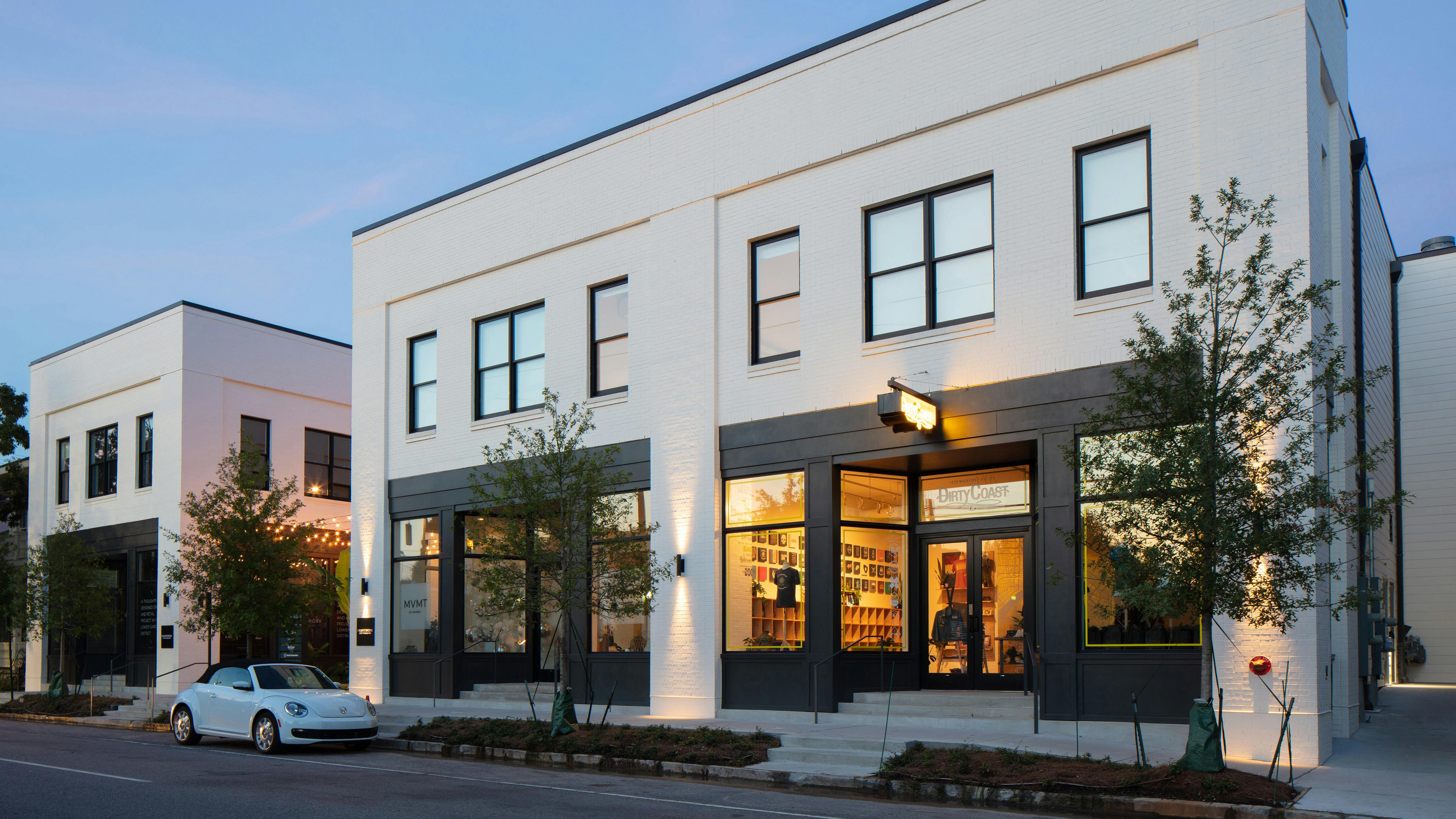 Awards
2021 AIA New Orleans Industry Award for Landscape Design
Framework is an office and retail co-tenancy project in the Lower Garden District of New Orleans that spans several urban lots linked by a common exterior space. The exterior space consists of an Entry Court connected to a Common Lawn at the rear of the site. These outdoor spaces manage all of the stormwater on the site—including all stormwater from the roofs of the buildings—and are a contemporary play on the lush, verdant gardens of the historic New Orleans courtyard.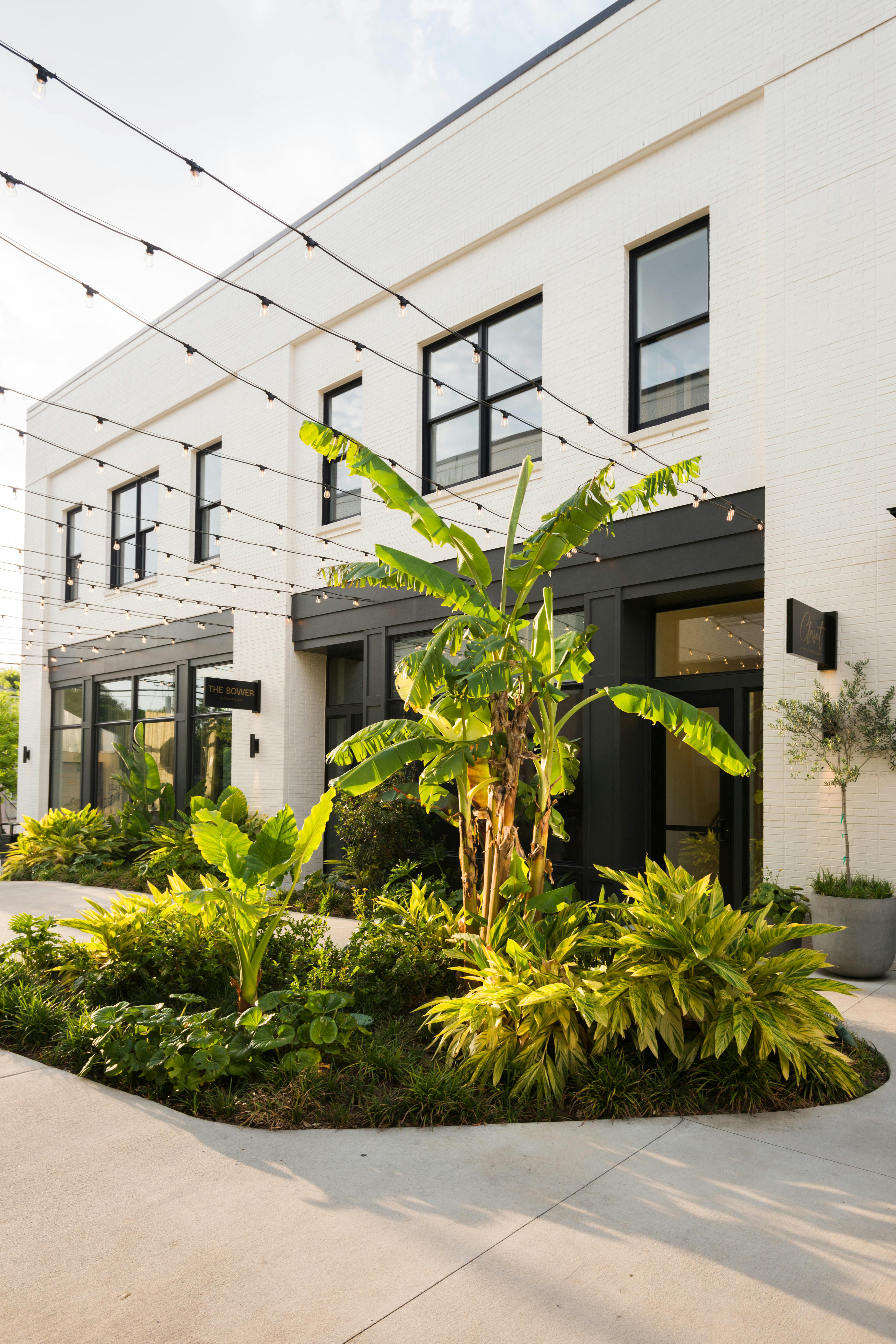 The flow between the Entry Court and the Common Lawn allows for restaurants to occupy the rear of the site, extending the ground floor retail opportunities beyond the streetfront. The Common Lawn provides a flexible space that can be tented for events, or be left open for informal activities like exercise classes, or used for outdoor dining. There is a sense of play created by the synthetic turf in the Common Lawn, making it an engaging space for both adults and children.
The Entry Court rises along a gentle slope from the sidewalk to the finished floor elevation of the shops and restaurants, without using steps. This creates a fluid relationship with the sidewalk while maintaining a handicap accessible route that is not an afterthought. It also allows the storefronts to maintain the historical relationship with the sidewalk. Stormwater is captured and detained in the bio-infiltration beds in the Entry Court, and under the Common Lawn. This project meets all city stormwater codes while maintaining a vibrant outdoor space.