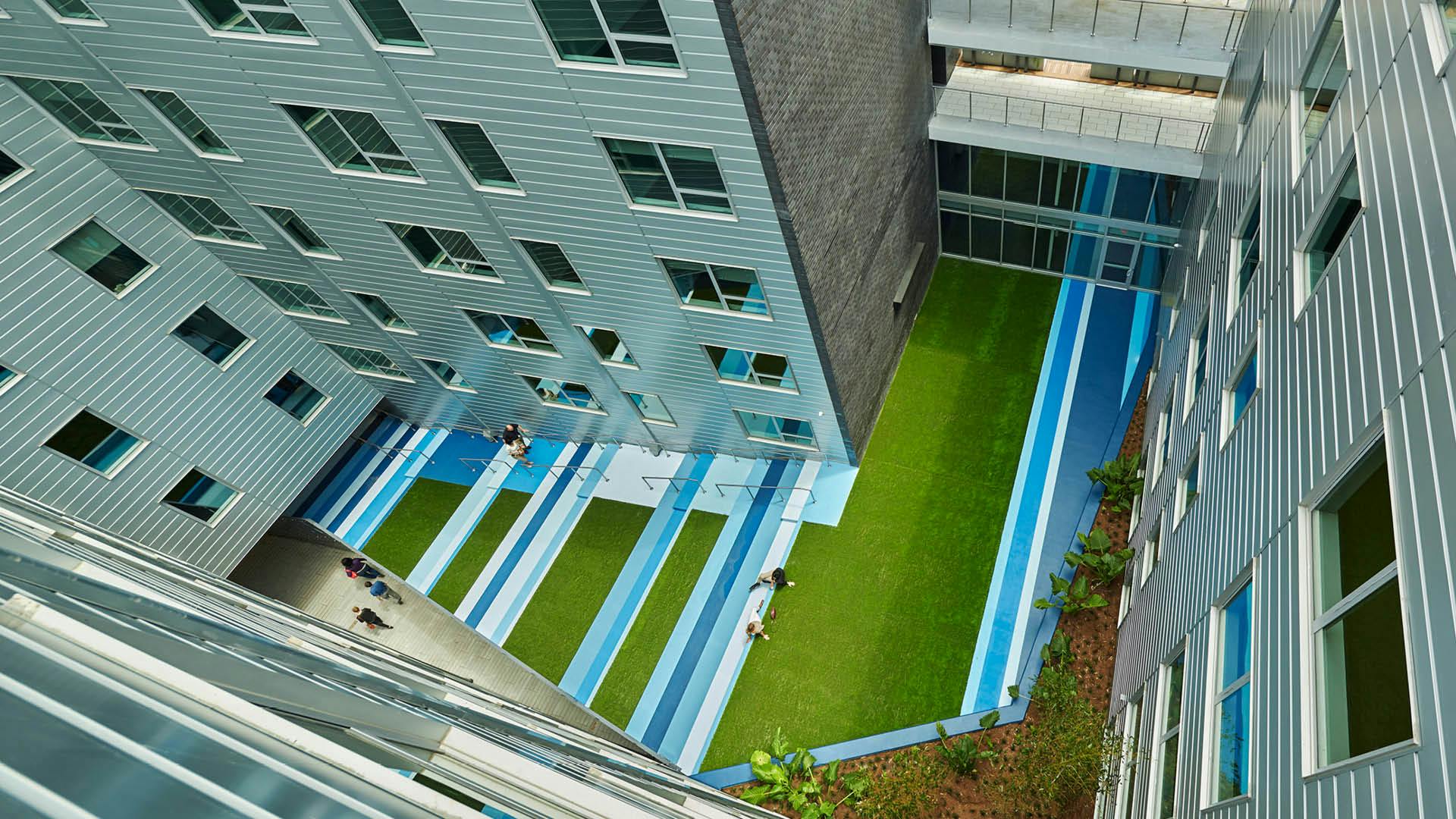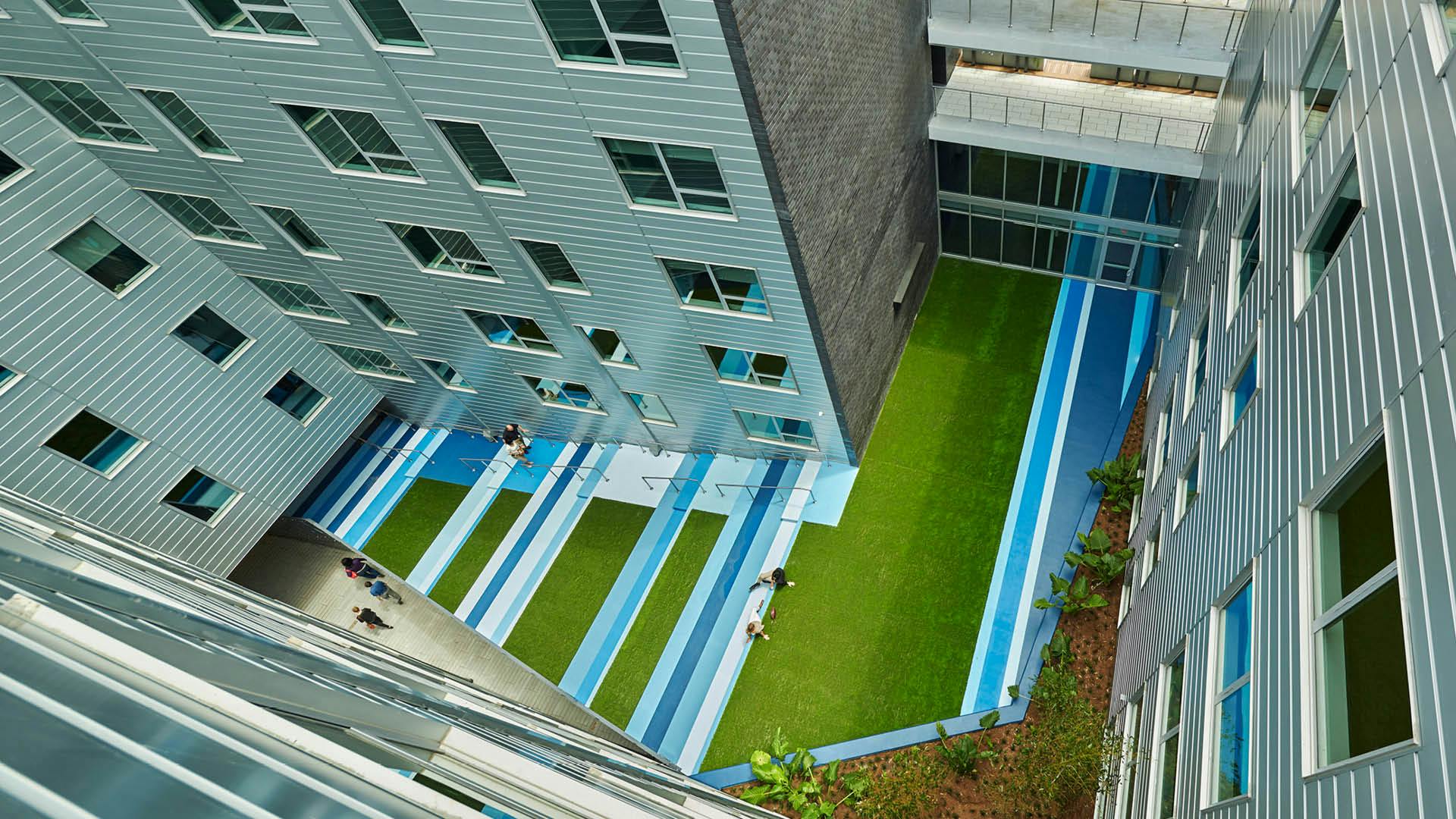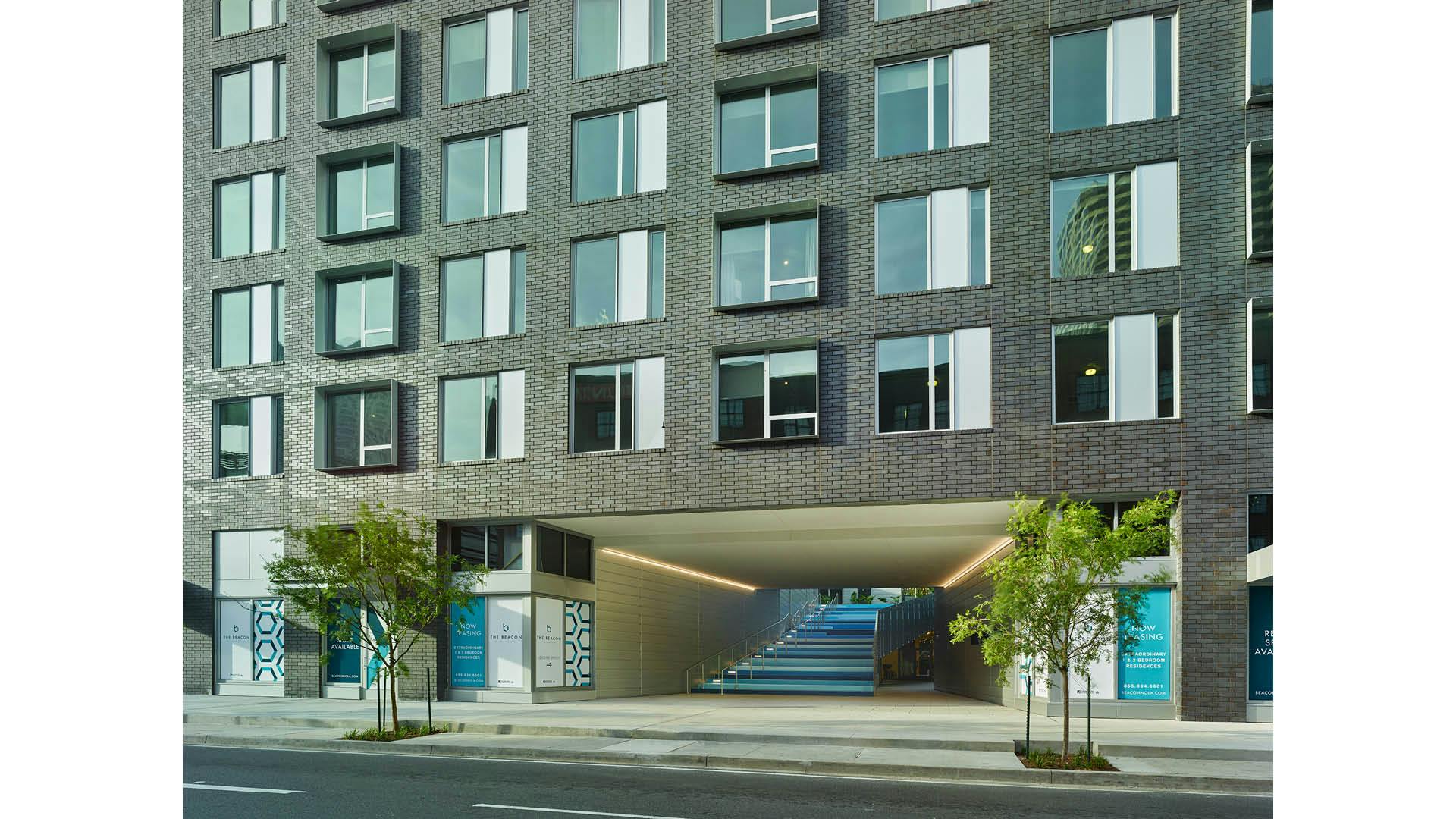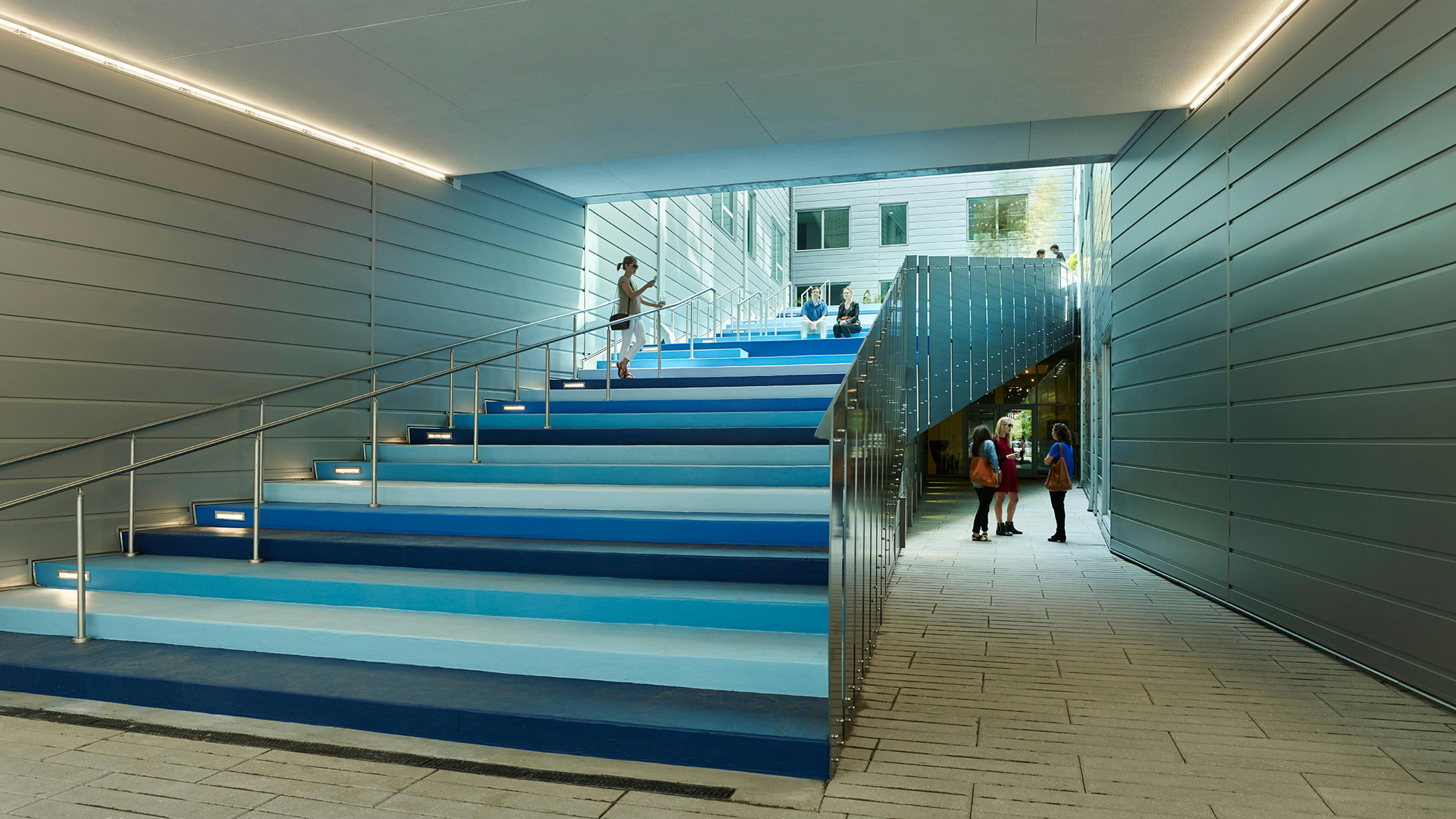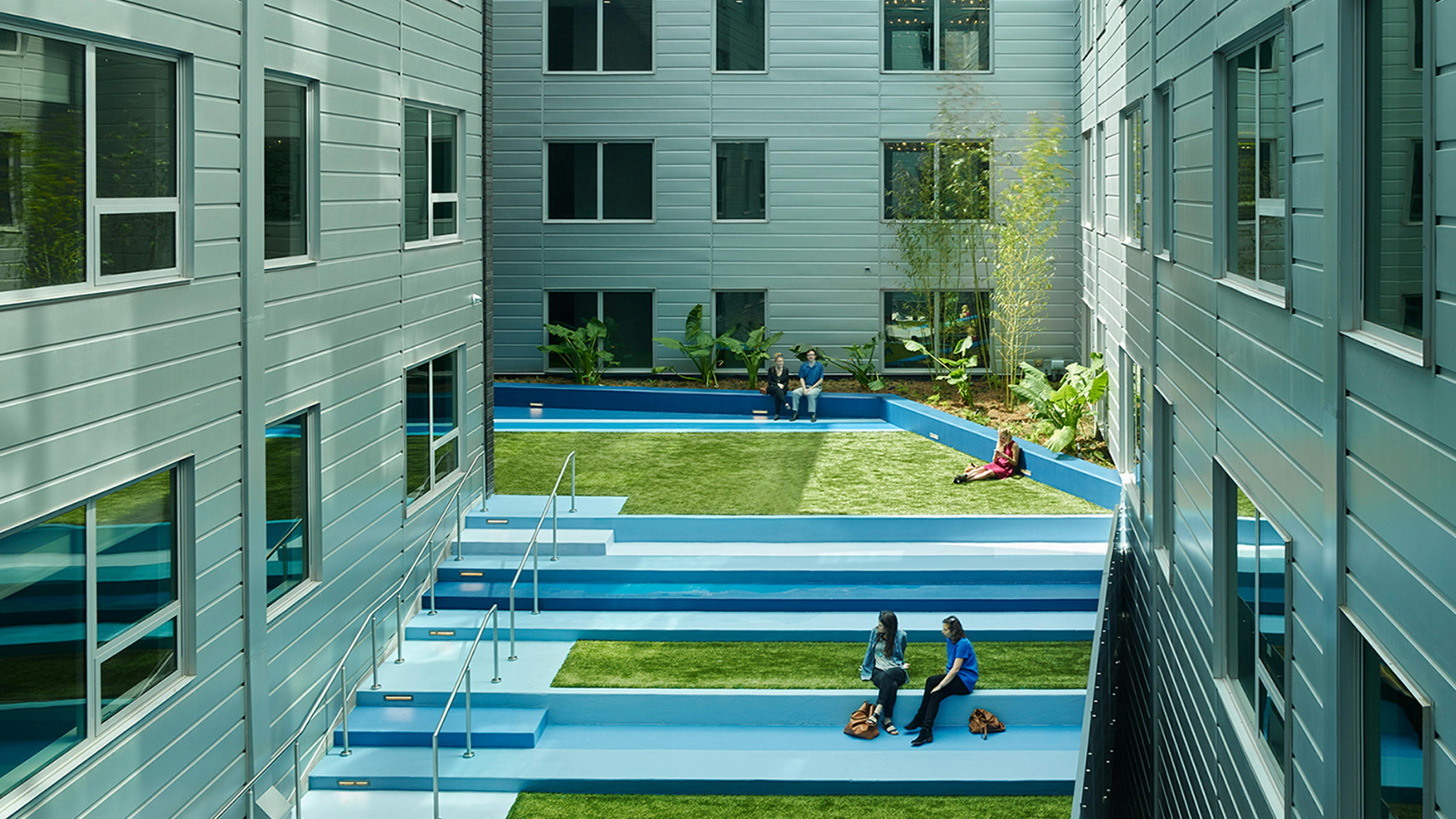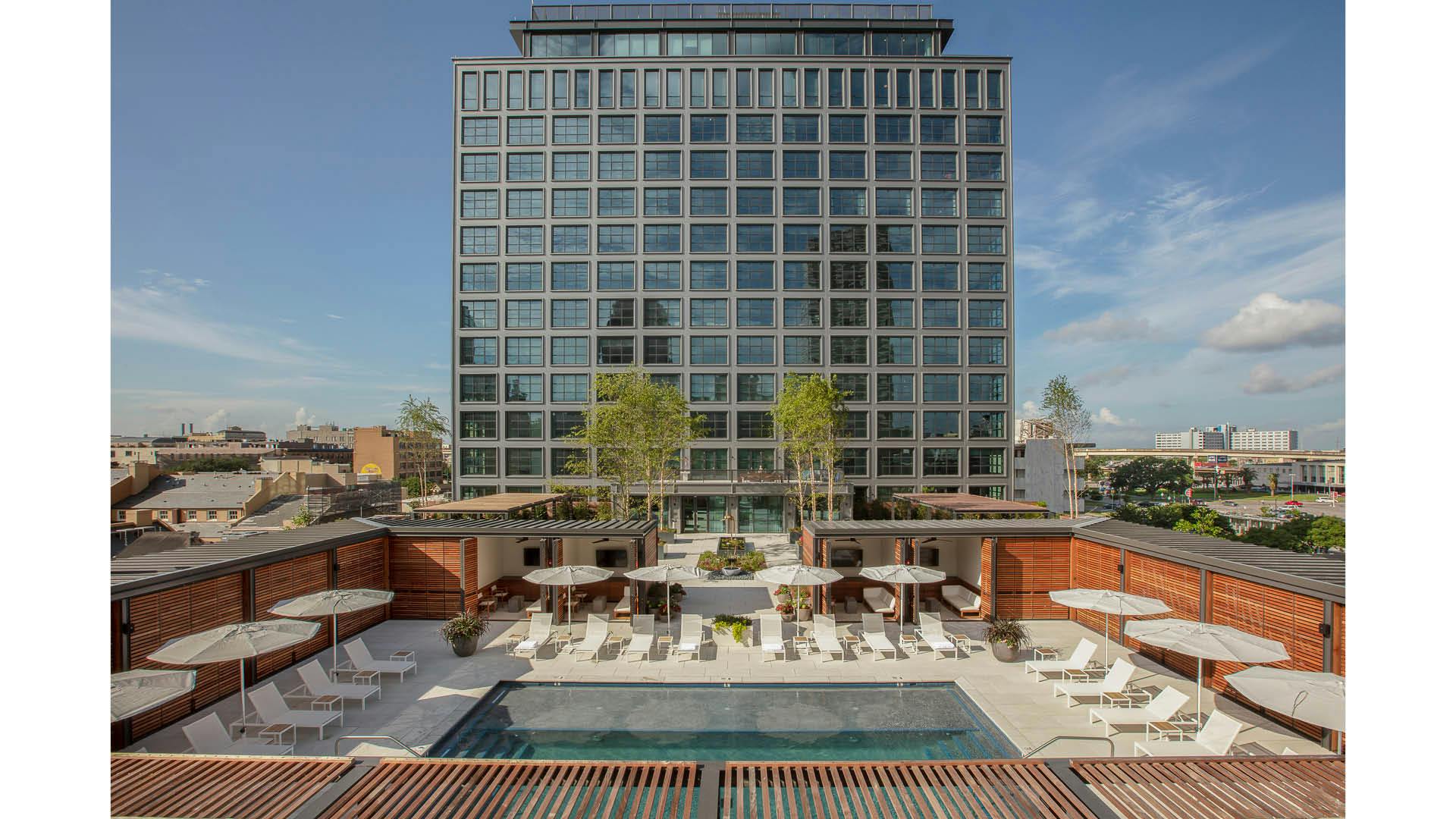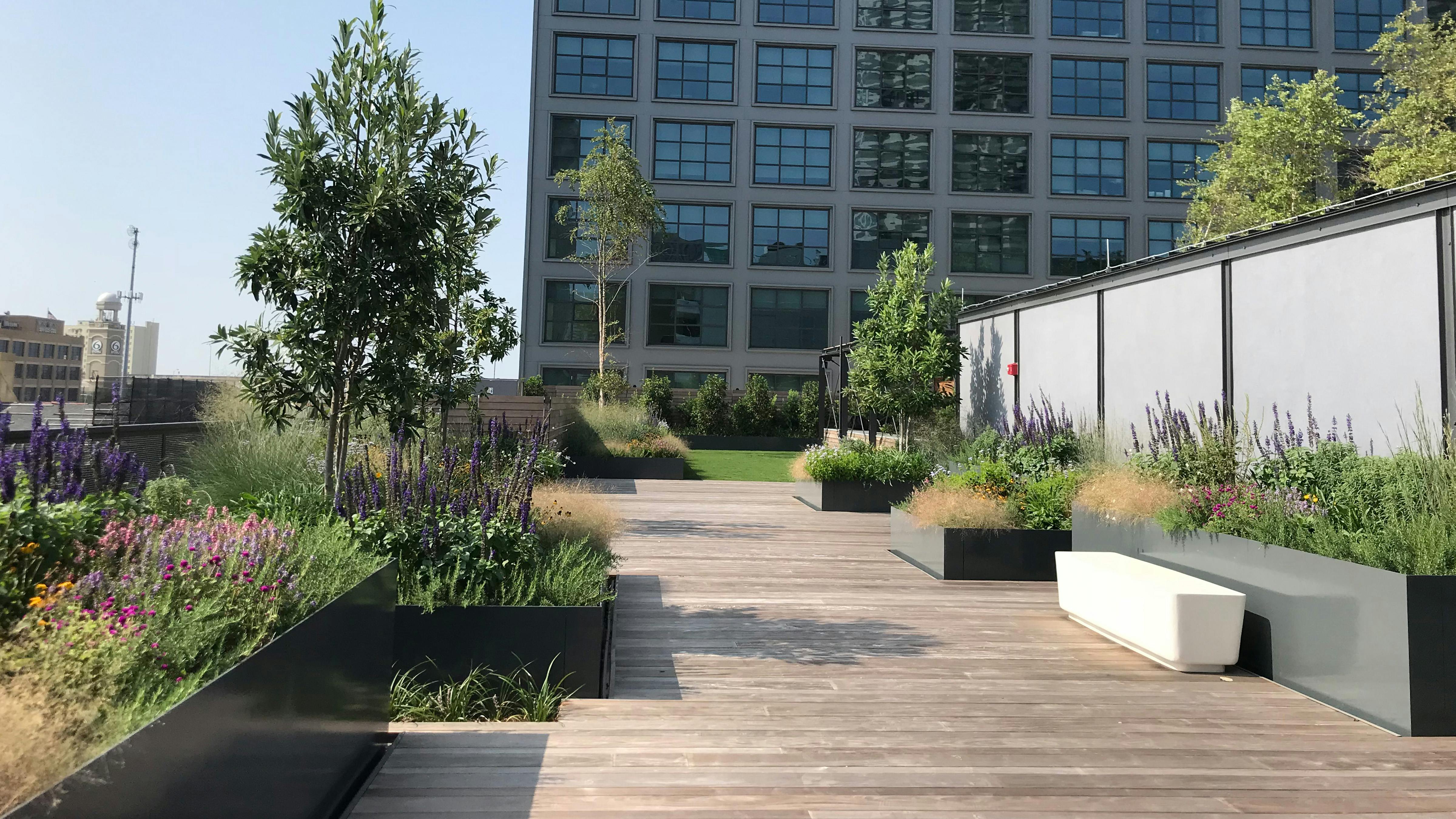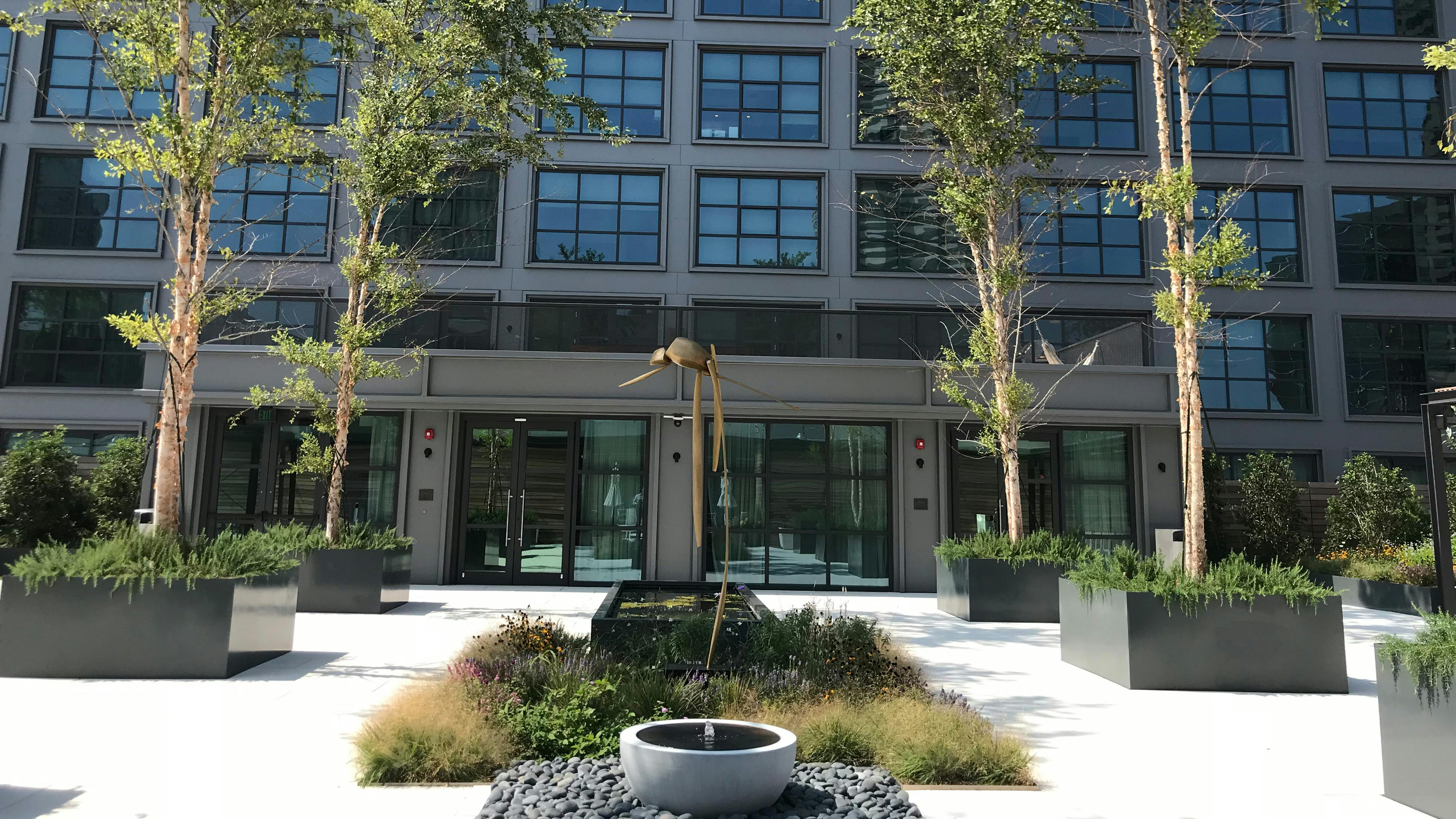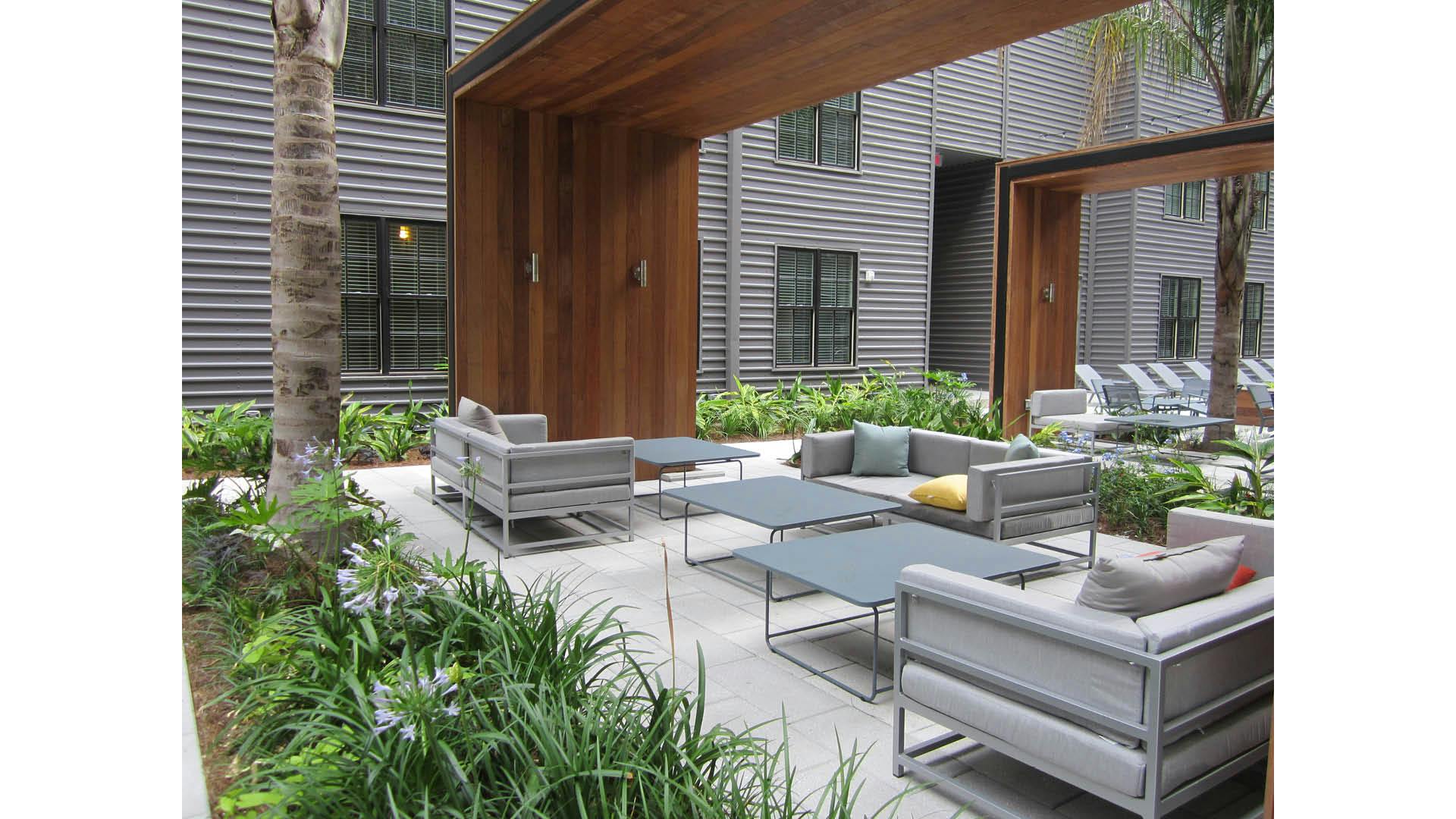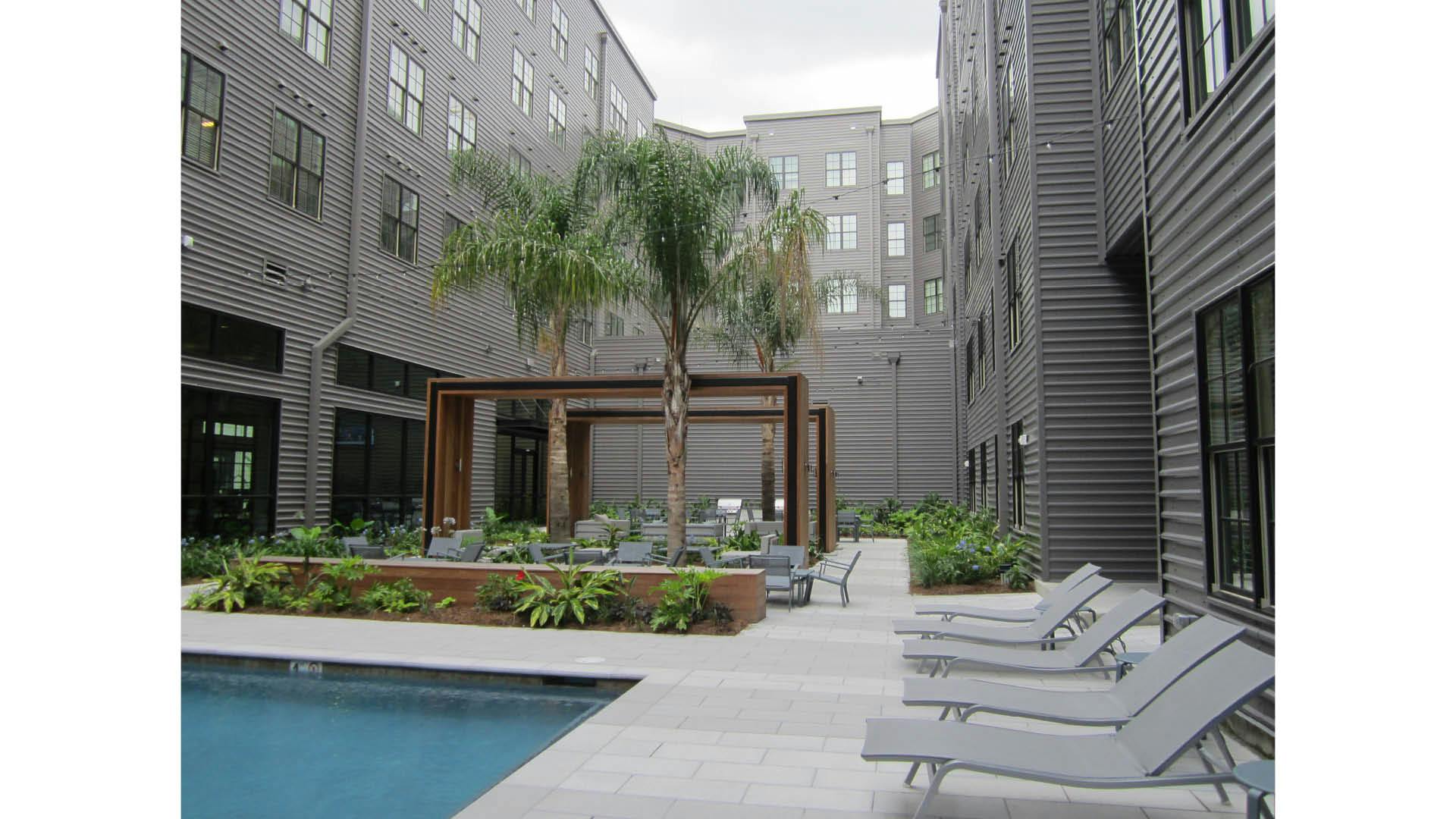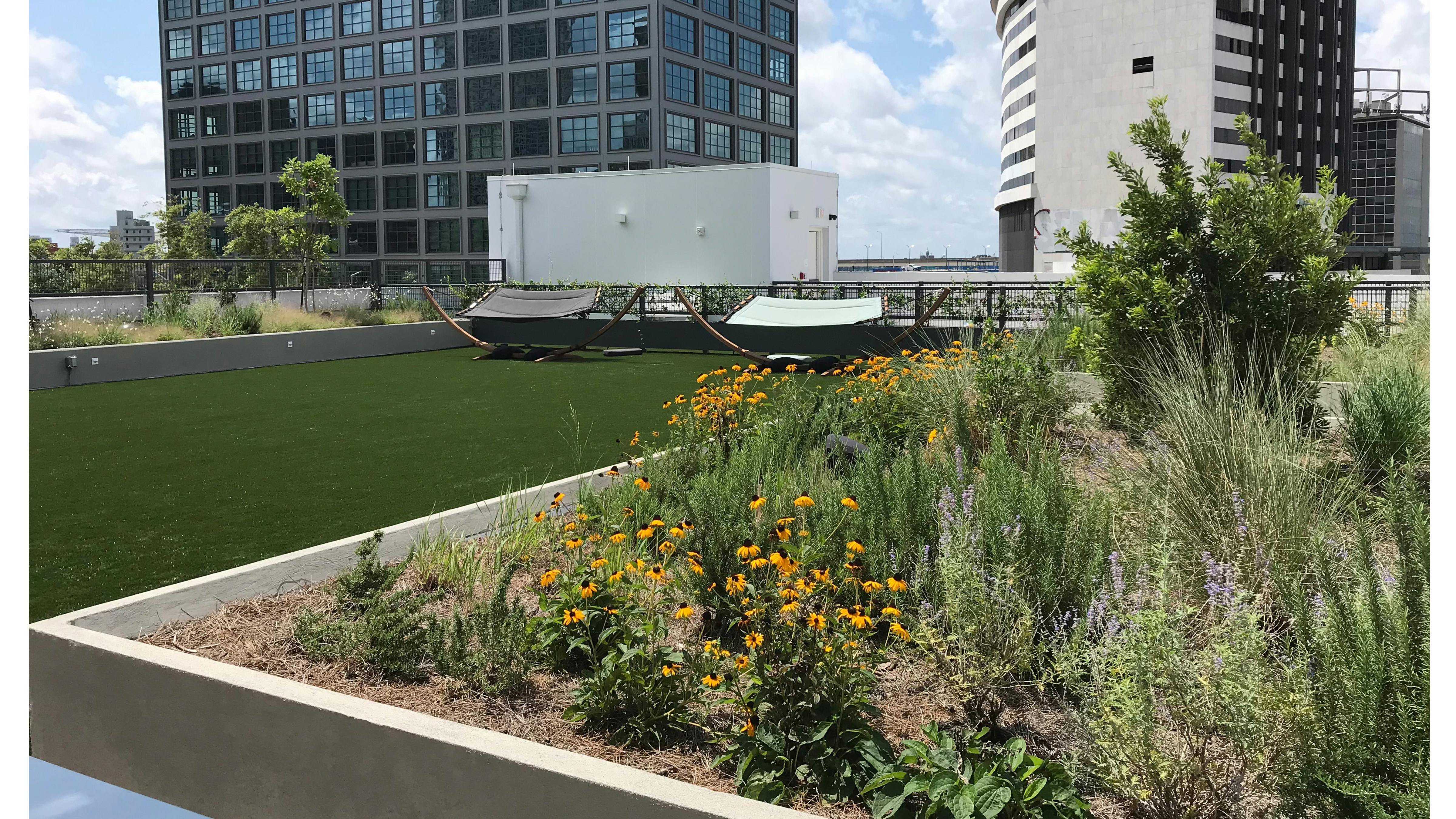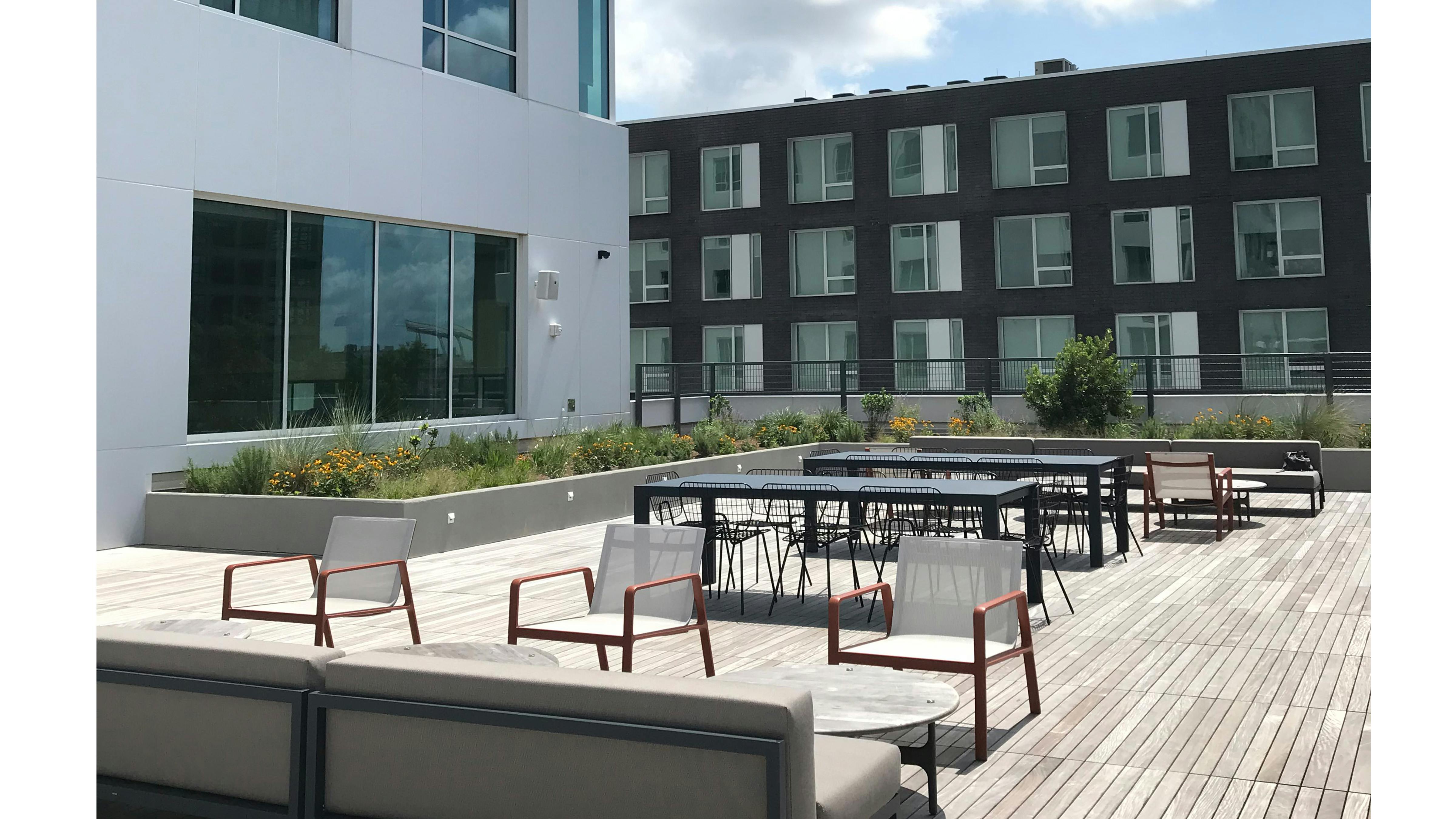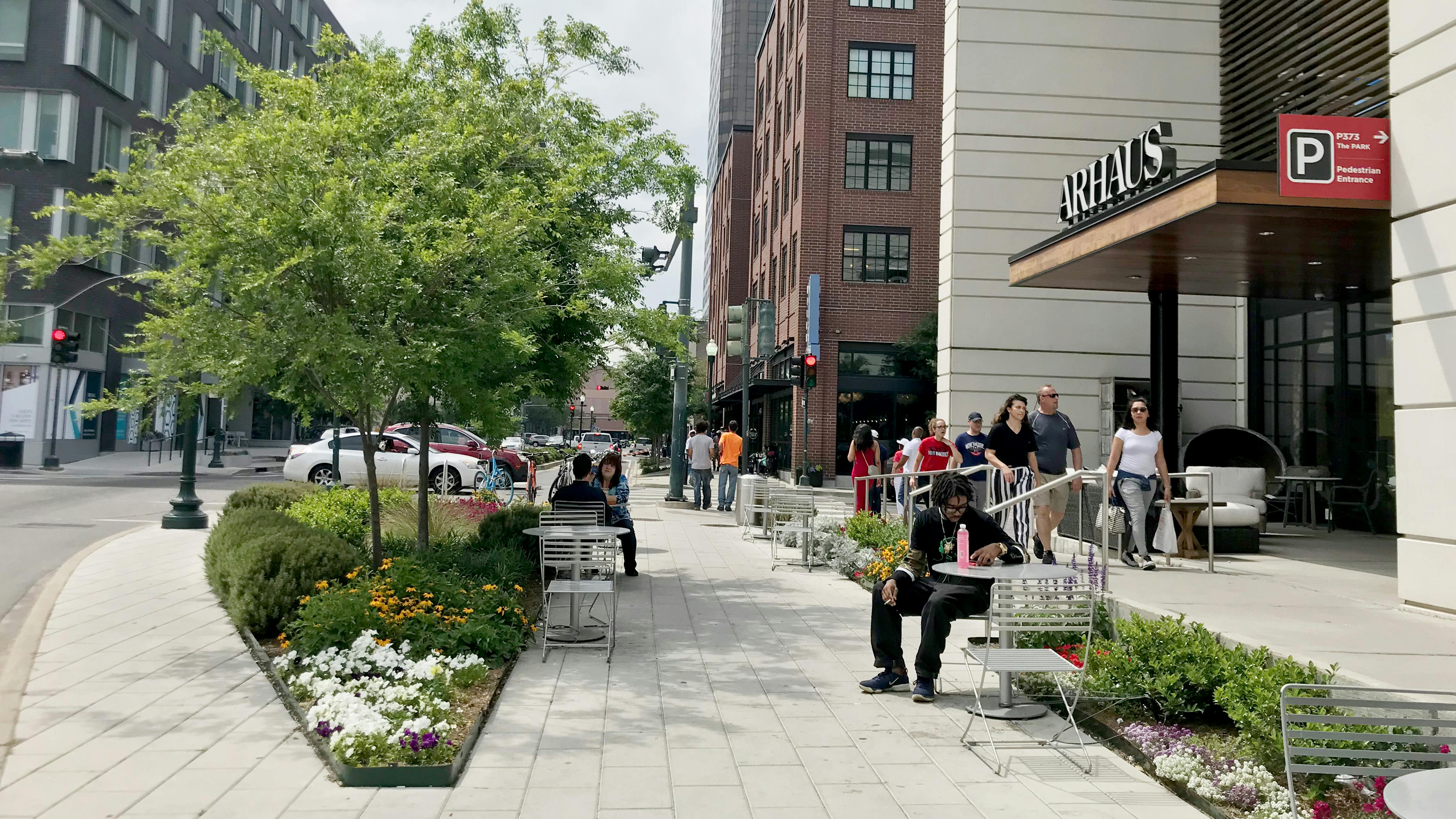 Awards
2020 AIA New Orleans Industry Award for Landscape Design
The South Market District is a $500 million mixed-use, transit-oriented development combining luxury apartments with retail, restaurants, and entertainment venues in the heart of Downtown New Orleans. The South Market District is at the center of a new energy and activity transforming New Orleans' historic Downtown. It encompasses a five-block area across Loyola Avenue from the Superdome and Smoothie King Center. The site connects the Central Business District, historic Warehouse/Arts District and the Sports/Entertainment District and features modern architecture that compliments its historic surroundings while maximizing green and sustainable design.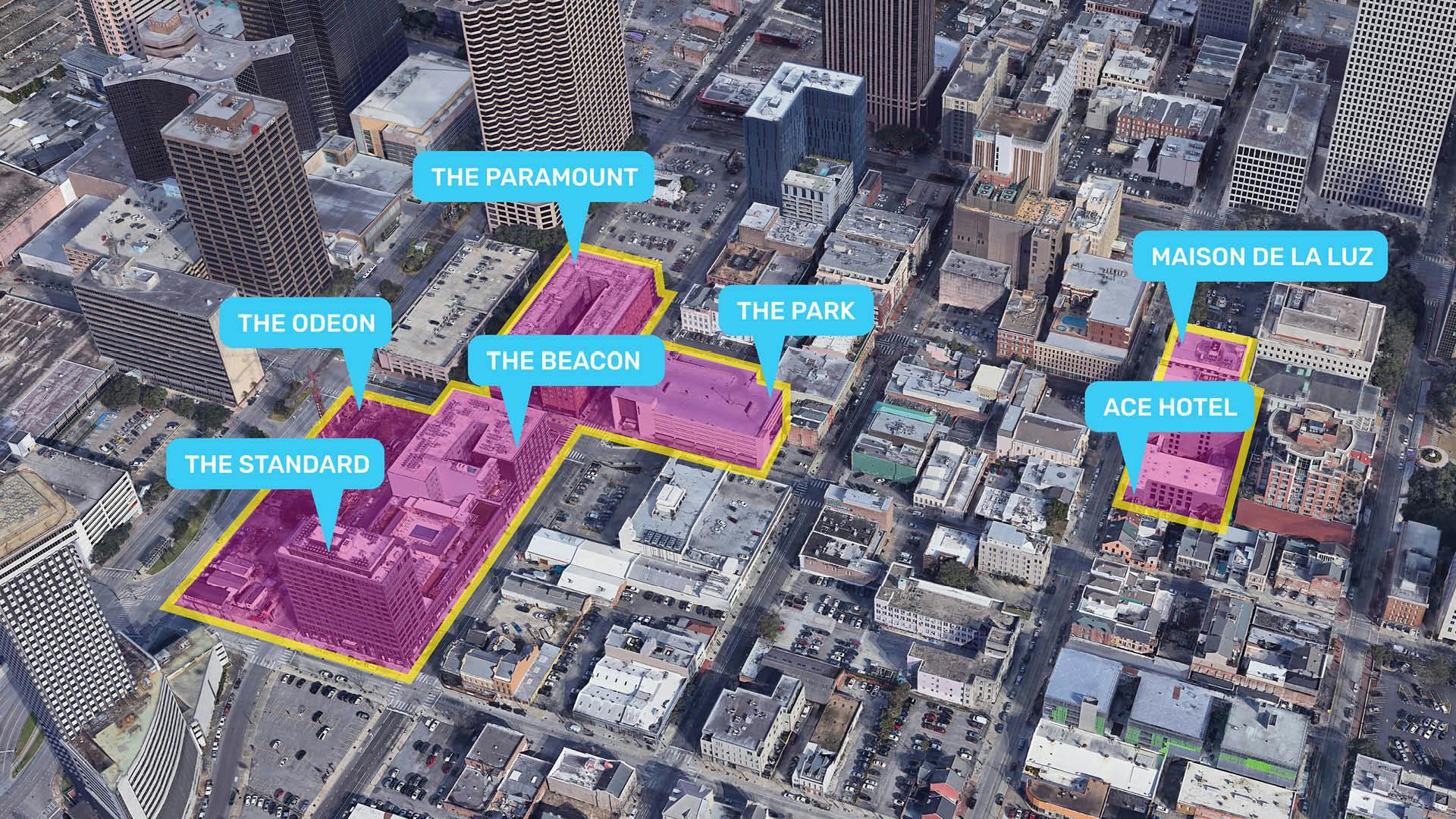 The Beacon
SMM was responsible for an interior, elevated courtyard that begins at street level and climbs to the second floor of the building. The pattern created by paving and planting materials provides a unique visual for residents with windows overlooking the courtyard and a different view for passersby on the street.
The Standard
The central community space for the project is a 30,000 SF terrace that doubles as a "blue-green roof" to manage stormwater on the site. The space features a saltwater pool, poolside cabanas, outdoor kitchen with dining, a dog park, all surrounded by a lush and vibrant landscape that draws its inspiration from the native plants of the region. Regionally native grasses, hardy perennials, and fragrant woody shrubs create a landscape that changes through the seasons and is a resource for urban wildlife like butterflies and songbirds. Plants that attract pollinator species are featured in the plant palette and during the summer numerous Monarch Butterflies and other pollinators are abundant on the terrace.
The Paramount
SMM was responsible for an interior courtyard that includes a pool, plantings and cabana-style seating areas. The paving pattern provides an interesting visual for residents with windows overlooking the courtyard.
The Odeon
The Odeon is the most recent building to join the South Market District. The building features an expansive roof-deck with state of the art amenities including a salt-water swimming pool, outdoor kitchen, lounge seating and a fenced dog park. SMM's landscape design draws inspiration from the native plants of the region, responds to the unique micro-climate that is created on an open terrace raised five stories above the street and provides stormwater management for the site.
The Park
SMM was responsible for the design of a public plaza with cafe seating, shade trees and perennial plantings. The plaza provides visual interest, space for social interaction and serves as an anchor for the District on this prominent corner.